In the modern world, where a message is just a click away and digital connections eclipse in-person engagements, it's easy to overlook the depth and nuance that comes with face-to-face interactions in the workplace. It's these genuine human moments that can really help cement the foundations of an award-winning company culture.
Which is why we recently came together for the first (of many) All-In Strategy Days at the Portable head office in Collingwood, seeing members of the team fly in from every corner of the country as part of planning the strategies that will guide our business for the next few years — and to take our teamwork to the next level while we're at it!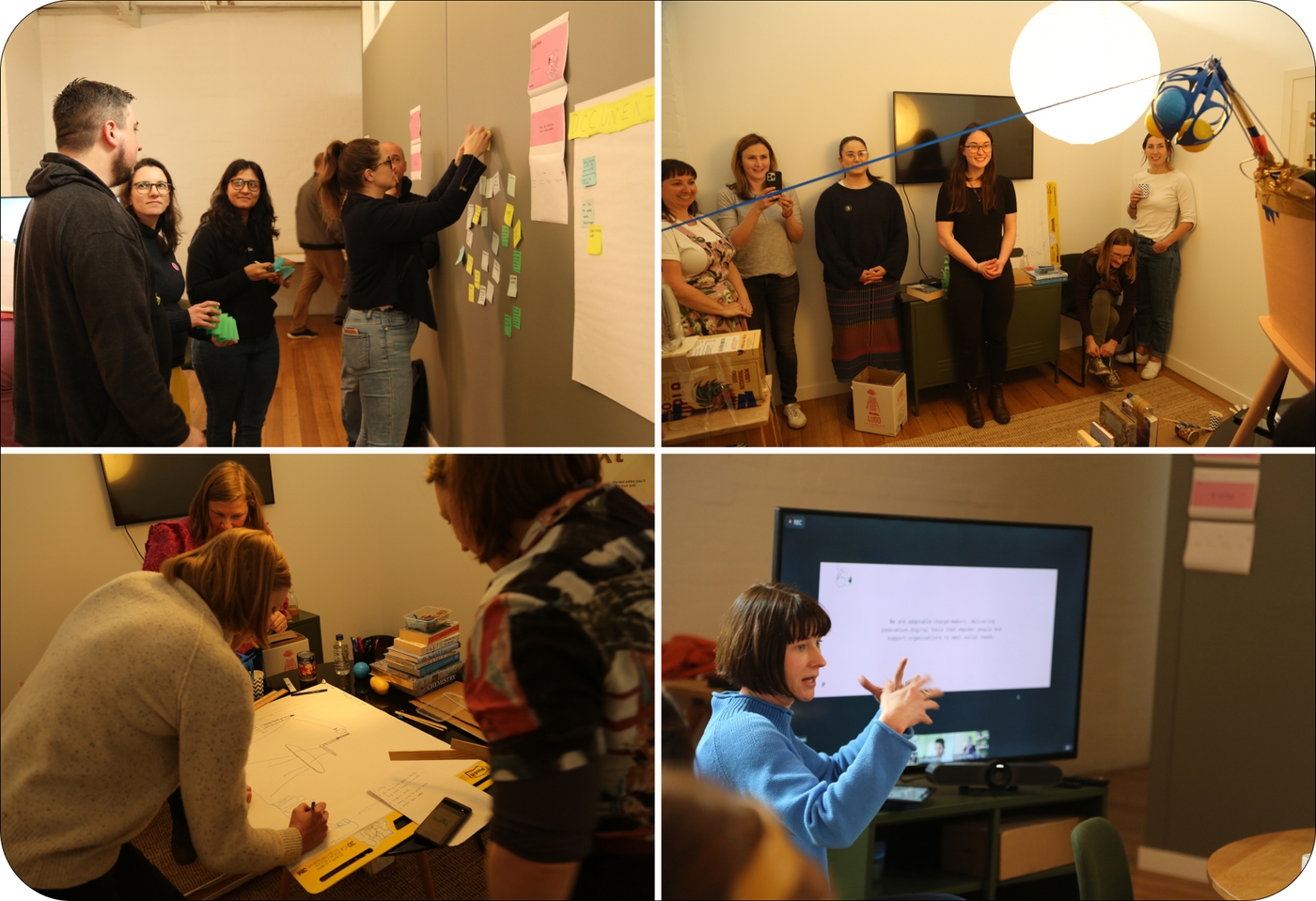 Our Co-Founders, Andrew Apostola and Simon Goodrich, joined the Senior Leadership team in welcoming everybody to the All-In Strategy Days with a rousing reminder that was an opportunity for us to unleash our collective potential and build new foundations for creating truly transformational change across the many areas of society most in need of support.
The first of many sessions over the three days was a playback of the latest company strategy including an updated organisational structure, impact areas, emerging practices, and many initiatives which were in our roadmap for the near future.
Ensuring that we made the most of our time together, our internal Business Groups came together to tackle unique problems facing their teams, ideate new opportunities for innovation, and build upon their existing ways of working together. These sessions were foundational in the success of our All-In Strategy Days as they would help define the roles, responsibilities, and areas of focus necessary in supporting our goals.
But it wasn't all about formal presentations and meeting minutes — throughout the jam-packed three days, our team had the opportunity to connect with colleagues through discipline-based workshops, celebrate the graduation of our emerging leaders program, discover the latest winners of our bi-annual L.O.V.E Awards, and to enjoy a laugh at our annual Portable Cinema session where we ventured to our local venue to see the modern-day classic 'Barbie'.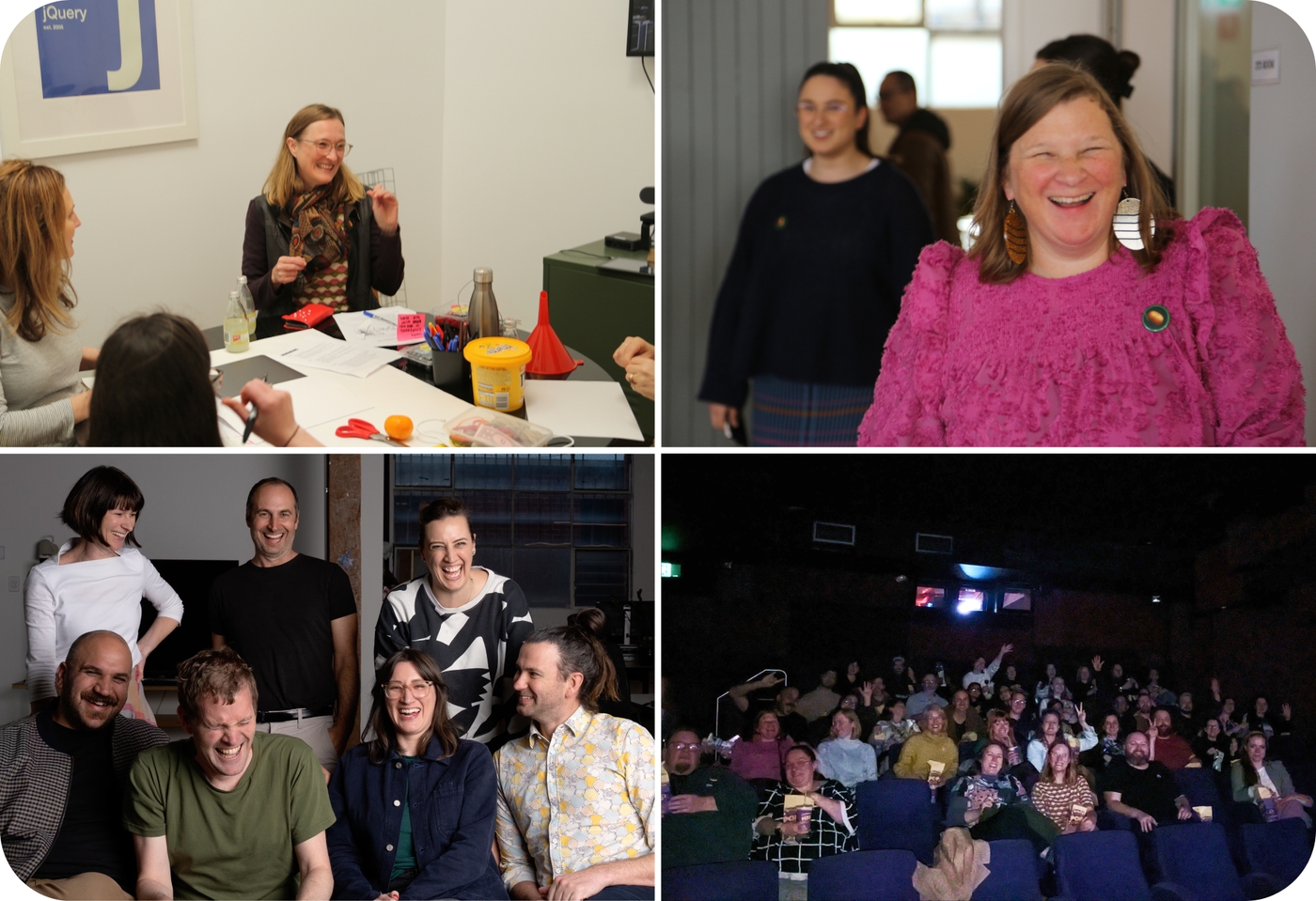 Reflecting on what was achieved during our time together, it feels appropriate to quote our brilliant Head of People and Culture, Kathryn Foster — "we're constantly evolving here at Portable".
We're privileged to have the opportunity to work with government departments, not-for-profit organisations, and purpose-driven businesses on the delivery of countless projects, products, and services that are looking to have a long-lasting impact on society.
Which is why it's important to remember that this success is only made possible thanks to the amazing people who make up the Portable team — driven by their personal goals and led by a unified vision that has been collaboratively reviewed and refined for the better part of the past two decades.
While we're proud of all we've achieved as a team and where we are in our journey, we're equally as motivated by what lies ahead of us on the path to creating truly transformational change.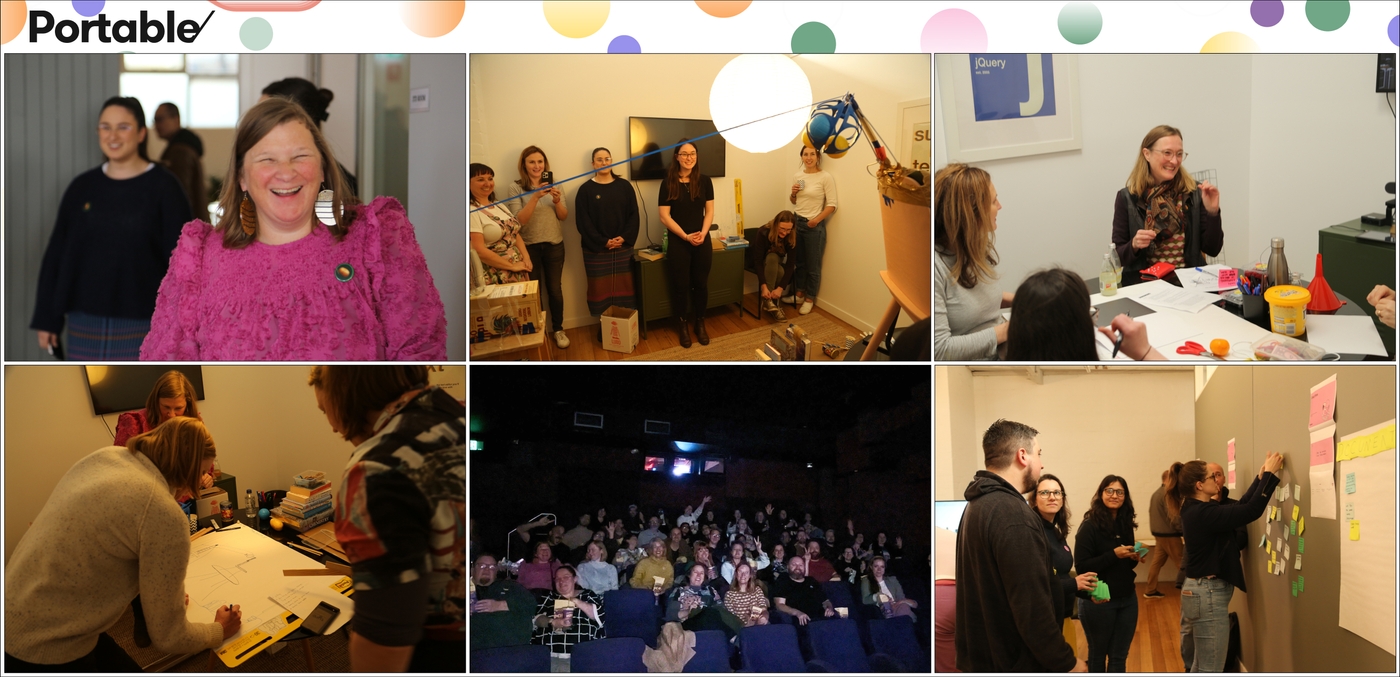 Keep up to date with what's happening at Portable