VegKit is a subsidiary brand of Animals Australia, Australia's leading animal protection organisation. 
In 2017, VegKit was created to empower individuals to embrace plant-based living within the context of an ever-evolving plant-based movement. It is designed to stand apart from the Animals Australia brand and rarely focuses on animal issues, recognising that motivating factors for exploring plant-based eating can include health and environmental concerns amongst others. VegKit focuses on solutions rather than problems. It aims to be fun and inspiring, led first and foremost by a love for delicious and easy-to-prepare food.
VegKit had invested in developing a rich catalogue of recipe content and beautiful food photography. They have also worked closely with media partners to secure digital and television advertising with complex acquisition and retargeting strategies in place to drive traffic to the website. 
VegKit partnered with Channel Ten's "Freshly Picked" program, hosted by Masterchef finalist Simon Toohey, which would actively drive traffic to the VegKit site where corresponding recipes are hosted.
The Opportunity
VegKit.com was performing well, however, the website had evolved organically and as it was, was falling behind in meeting current VegKit user needs and the team's requirements for effectively managing the site. The VegKit team needed to be confident that their media spend to drive traffic to the website and their investment in recipe content was going to see the maximum value returned. 
The opportunity was to modernise and re-launch VegKit.com to meet the needs of today's users, with the flexibility to evolve to meet future needs, by applying a human-centred design lens. A particular focus for this project was on improving the web user experience, design and accessibility, in line with 2022 website user expectations and standards, and the VegKit brand.
The VegKit team recognised that in order to meet organisational goals, they needed a flexible website structure and design that supports CRM and marketing activity, more ease and control in managing content with limited development support, and analytics to better measure engagement through the website. The focus of this project was ensuring basic requirements were met across content management and user behaviour tracking from launch.
Portable worked with VegKit to help rebuild their online recipe platform to create a better online experience, taking the time to understand the pain points users encountered on the old website, with the goal of making it easier than ever before to find delicious plant-based recipes online.
Their Objectives
VegKit engaged Portable to undertake discovery, information architecture, design and development activities for a new VegKit.com website. The intended outcomes of this project can be summarised under four key objectives:
The information architecture enables easier navigation, improves content findability, and supports user goals.
- Audiences remain most engaged with recipe content from discovery, and research to active use and repeat visits
undefined

The VegKit.com user experience is modernised through design.
undefinedundefinedundefinedundefined
The brand expressed on VegKit.com feels relevant and refreshing for new and existing audiences.
undefinedundefinedundefined
The refreshed website sees improvements to key success metrics across engagement, conversion and loyalty.
undefined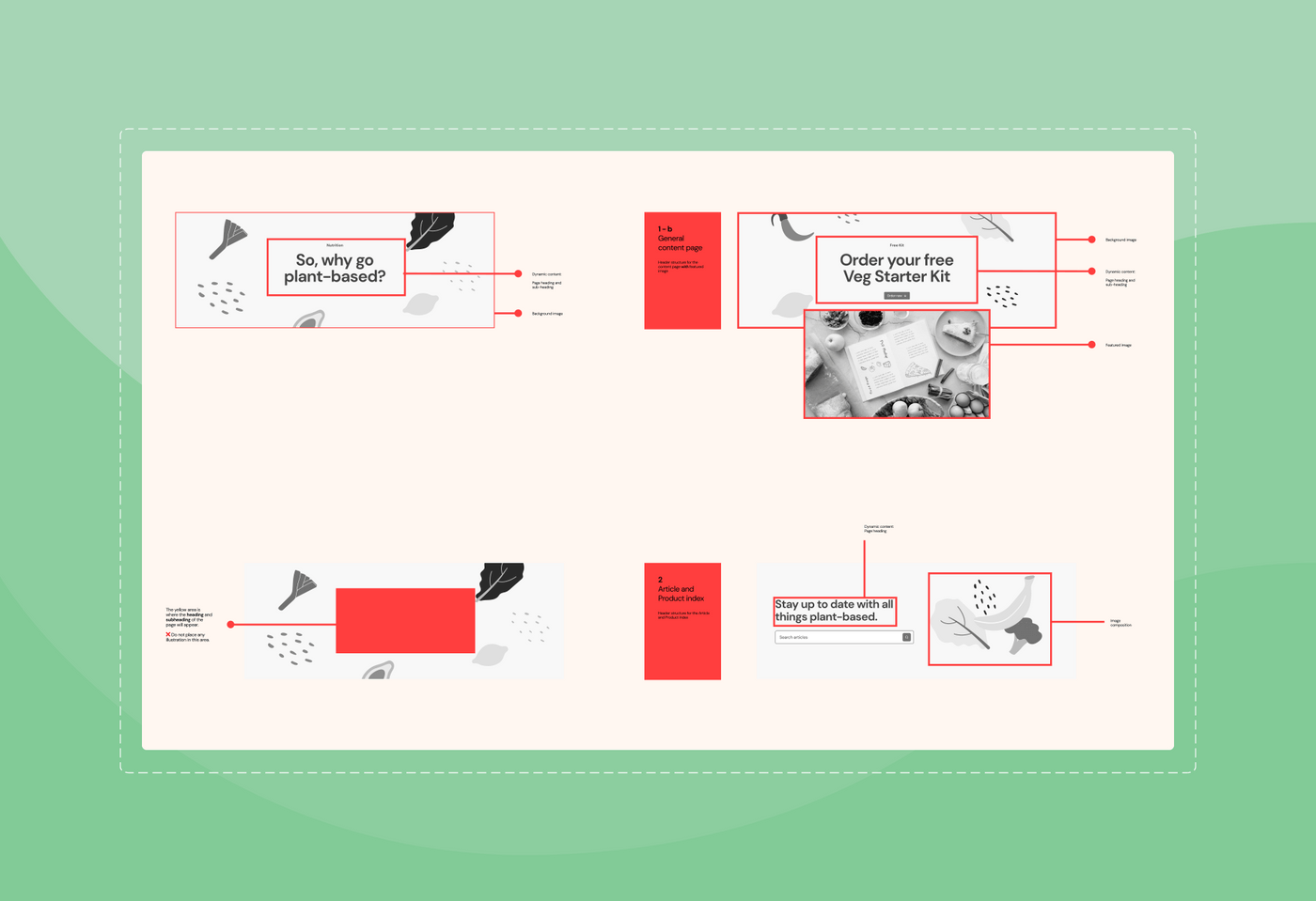 Our Approach
For each of the agreed objectives, the Portable team extensively reviewed the frameworks and approaches that could be taken and decided on the approach that would have the highest likelihood of success, as outlined below:
Human-Centred Design
Taking a human-centred design approach, the website features and functionality were driven by our understanding of user needs and goals. Vegkit had an understanding of its audience and their needs through investment in research prior to engaging with us which was a great kick-off point.
Information Architecture
In order to validate the effectiveness of changes to IA we undertook some preliminary benchmarking using tree testing, which was compared to results of a second round of testing post-refinement of the IA. 
Iterative Wireframes
Armed with the information we had gathered from the previous stage we started to develop low-fidelity wireframes. We then validated our proposed design direction with 1:1 usability testing and online tree-testing.
Visual Identity
A fully detailed brand book or brand guidelines did not exist for VegKit, so the team was set the challenge to develop a base for a refreshed digital style for VegKit using the new website's styles and component library. The design budget within the project was to be used primarily for delivering a high-quality approach to the website experience. 
Style tiles were developed to agree on a design direction for the new site. This was necessary to unify disparate visual elements of the old site, such as blog and recipe sections, which, over time had developed two different visual identities. The key design requirements to meet hero recipes and photography and make accessible use of colours and contrasts.
Technical Solution
The website was built on WordPress and integrated into the custom-built CRM and data dashboard systems of Animals Australia. The new site and brand adhere to WCAG accessibility standards. The new site captures contacts through downloads of the Veg Starter Kit and newsletter sign-ups. A robust search engine was built to serve up the most relevant search terms for recipes.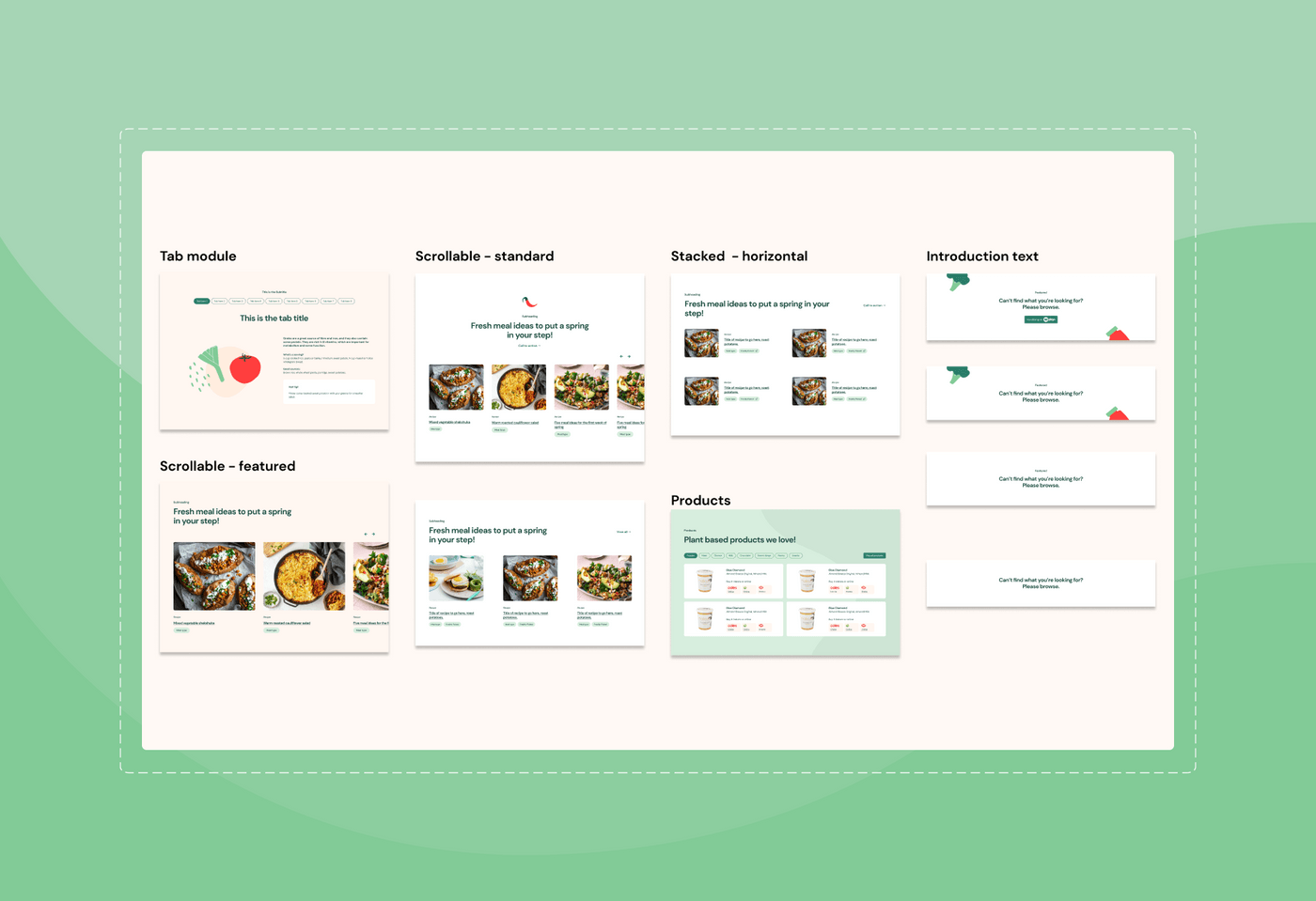 The Outcomes
Since relaunching, the VegKit website has become a hub for those seeking to explore a plant-based lifestyle, offering an abundance of articles, tips, and resources that inspire and support individuals on their journey.
A growth in return visitors (have increased from 12% to 17% over 18 months, averaging about 15%)

An increase of average time on page (currently 2.5 minutes)

An increase in conversions across email signups, 'Veg Starter Kit' downloads and blog subscriptions

Recipes remain the most engaged content type on site (recipe page views, unique recipe page views per visit)

Improvements to findability of content may be indicated by measuring before and after pathways to popular content e.g. reduced clicks, unique page views per visit.
The VegKit website has since been recognised at the 2023 Australian Web Awards, securing the top spot in the 'Health & Wellness' category.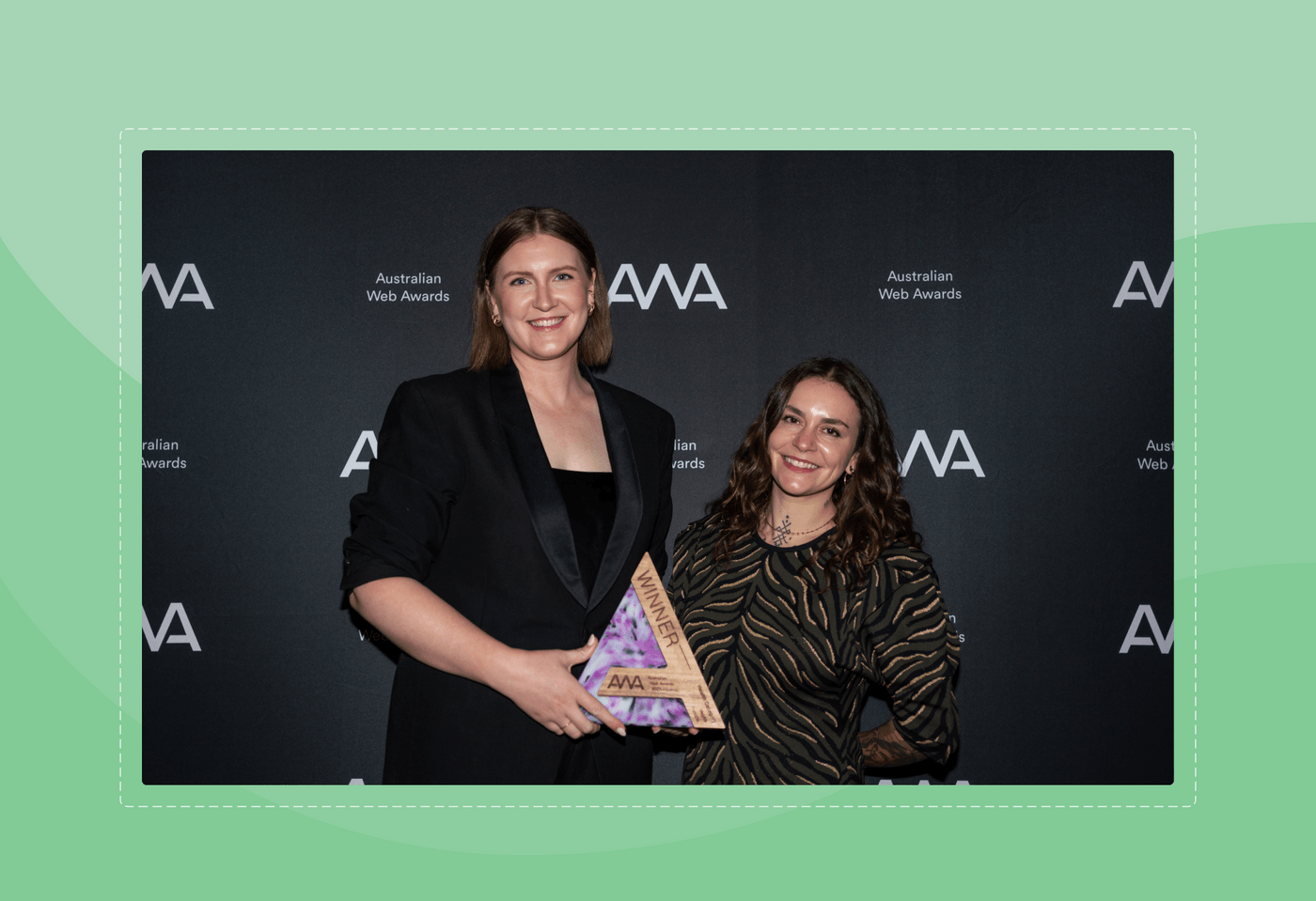 Project Team
Sarah Parker, Senior Producer 

Cristiano Fantasia, Senior Experience Designer

Lucy Boehme, Experience Designer 

Peter Roper, Senior Content Strategist

Prabhath de Silva, Technology Lead 

Raymund Manzanares, Developer 

Deb Cupitt, Developer 

Bryan Maniaul, QA Engineer 

Sonia Montero, Developer

Tom Miller, Producer 

Melina Hamilton, Lead Experience Designer

Read more about our recent work: