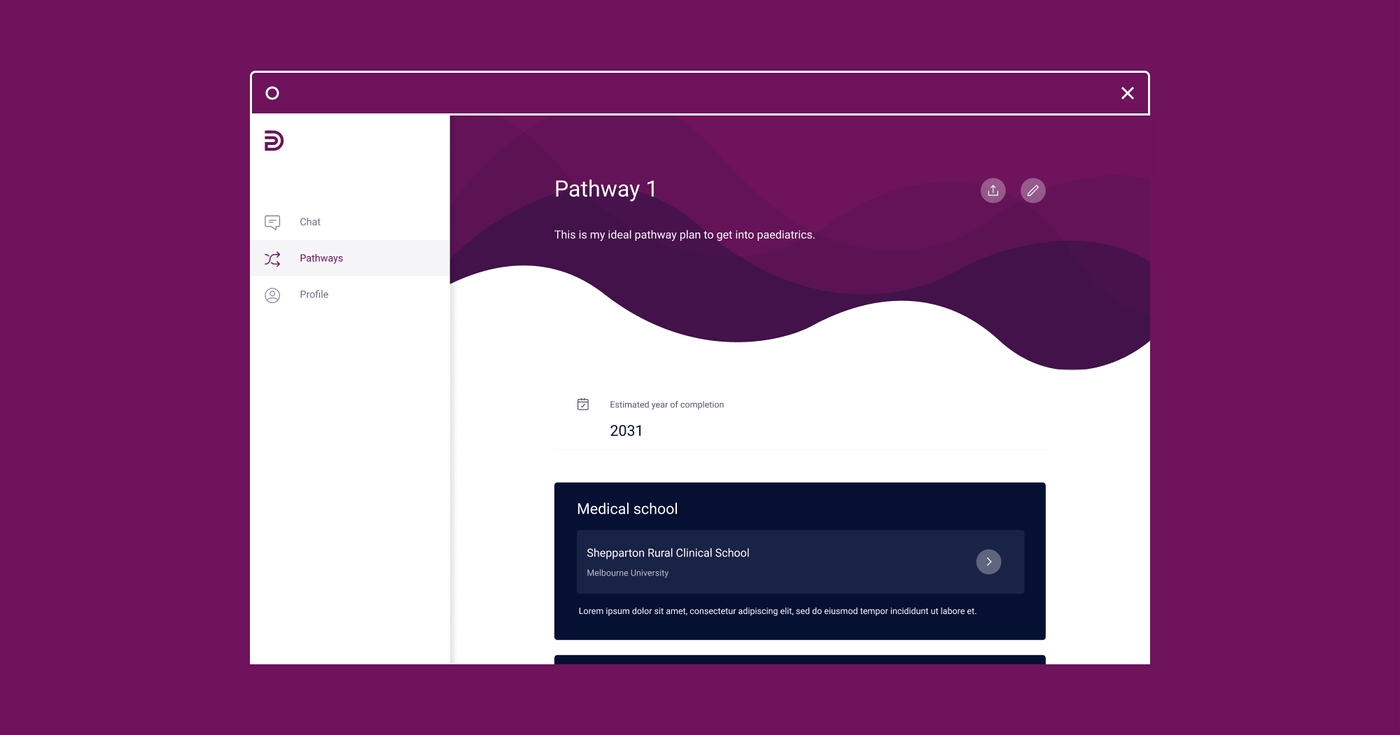 Expertise
User Research
We worked closely with medical training hubs across Victoria to capture the various requirements of specialist colleges and the data needed to create blueprints for medical career pathways.  We then paired this with information specifically requested by medical students and junior doctors which was identified during user interviews, co-design workshops and surveys.
App design
The main challenge in designing the user interface was how to structure a lot of complex, detailed information for users who are time-poor. Designers and developers worked closely together to address the issue and to identify the best way to structure related content in individual pathways.

We translated the user research into a low-fidelity prototype that we tested with students at a medical conference, focusing on the structure and layout of content and how people navigated through the information and engaged with it.

The second round of testing focussed on testing the visual language and UI design with a mid-fidelity prototype. The user research identified the need for the design to be clean, contemporary and easy to navigate, with users only seeing the information they needed at each stage. Using consistent task-based visual cues allowed us to design a clean interface that helps guide users through their journey without distraction.

The third round of testing was on a high-fidelity prototype to refine the design and prepare for development.
App development
We used Drupal 8 for the content management system to ensure reliability and a single page React application for the front-end to make the application feel fast and responsive. The back-end and front-end communicate through a standardised JSON API specification which allows for decoupled development, providing flexibility for future updates.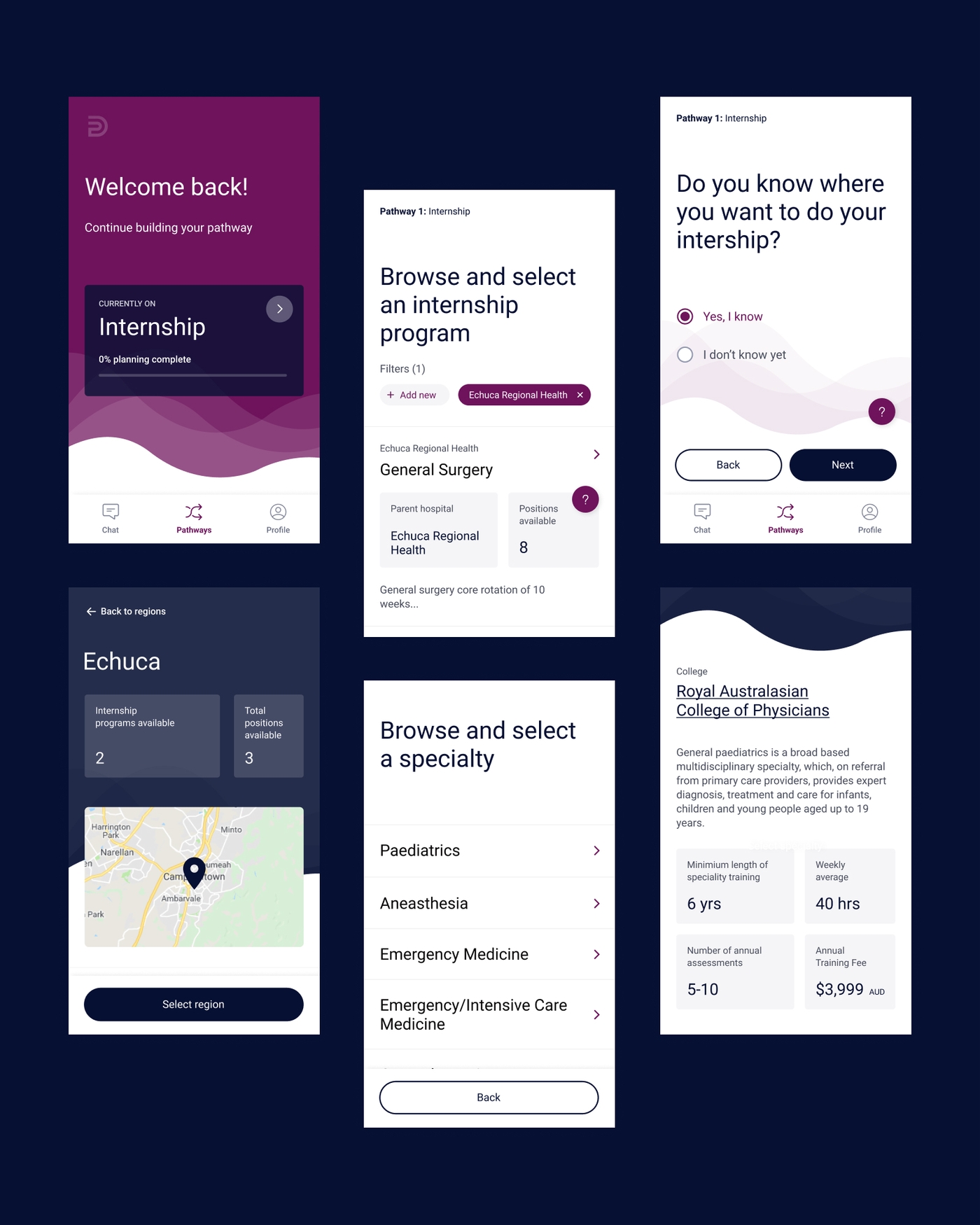 Outcomes/benefits:
The Dr Pathway app has been launched as a beta release. It provides users with information about placements and specialties, including college requirements, based on their career preferences and stage of training. It also provides a visual representation of their pathway that can be shared with mentors. The app will provide information suitable for medical students and junior doctors in Victoria, New South Wales and Tasmania.
Working with the University of Melbourne, we developed a digital tool to address two important issues: how to retain junior doctors in rural areas while helping them to plan their medical training.
The app can be easily adapted to provide information from other hubs and universities for use by medical students and junior doctors around Australia.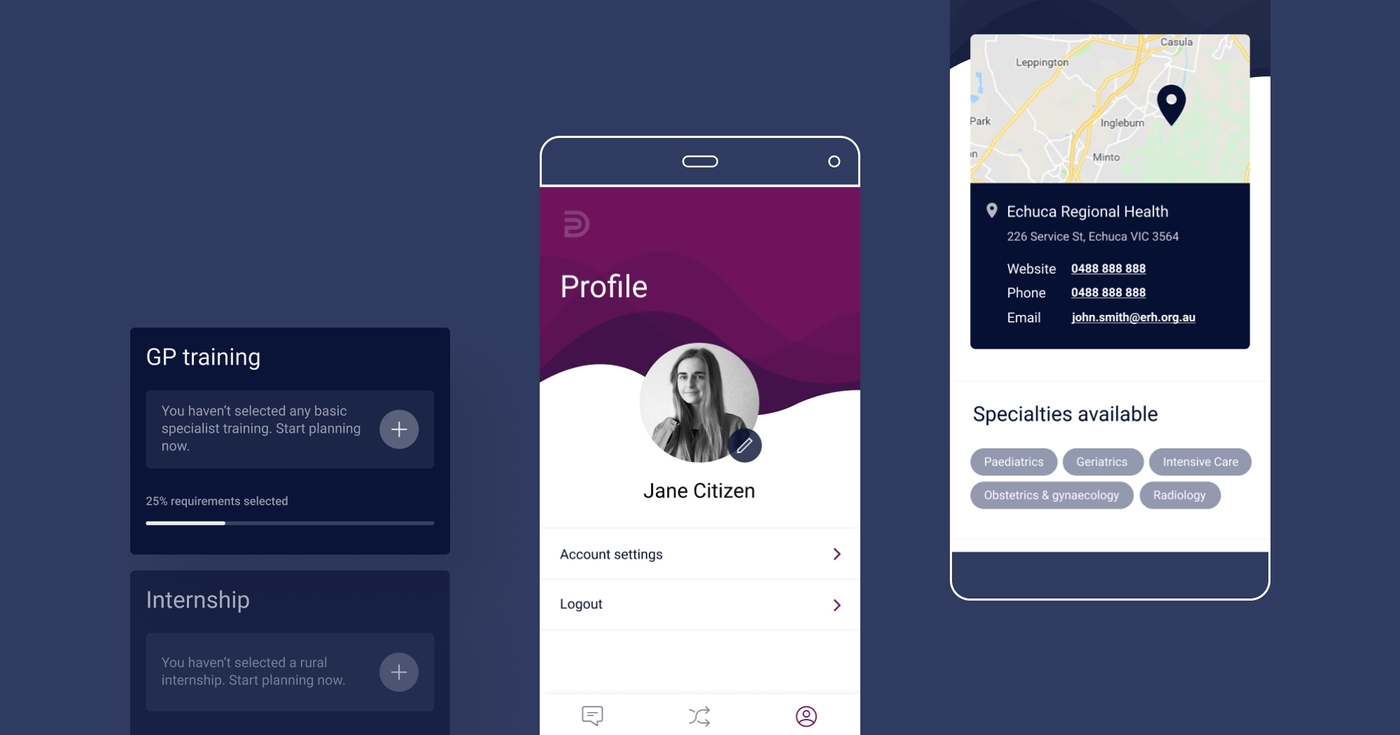 Get your copy of our education report