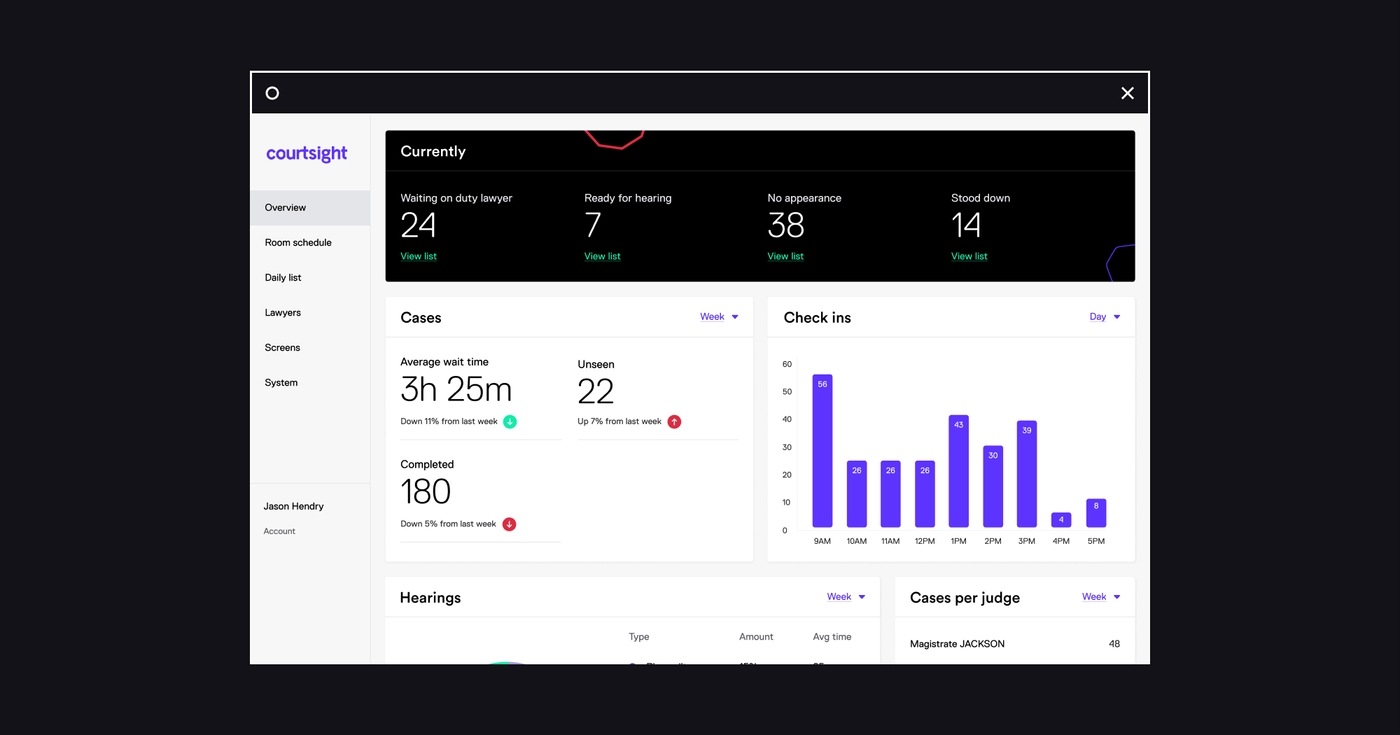 The Shepparton Law Courts, a $73 million facility in northern Victoria, was officially opened on 23 March 2018 by the Honourable Martin Pakula MP, Attorney-General of Victoria.
Far from a single court, the five-storey facility of courtrooms includes The County Court, The Magistrate's Court and VCAT. For this complex facility, Court Services Victoria was looking for an innovative technical partner to imagine and produce a better experience for people attending court.
Portable was awarded a competitive tender to deliver the digital way-finding, check-in and ticketing system.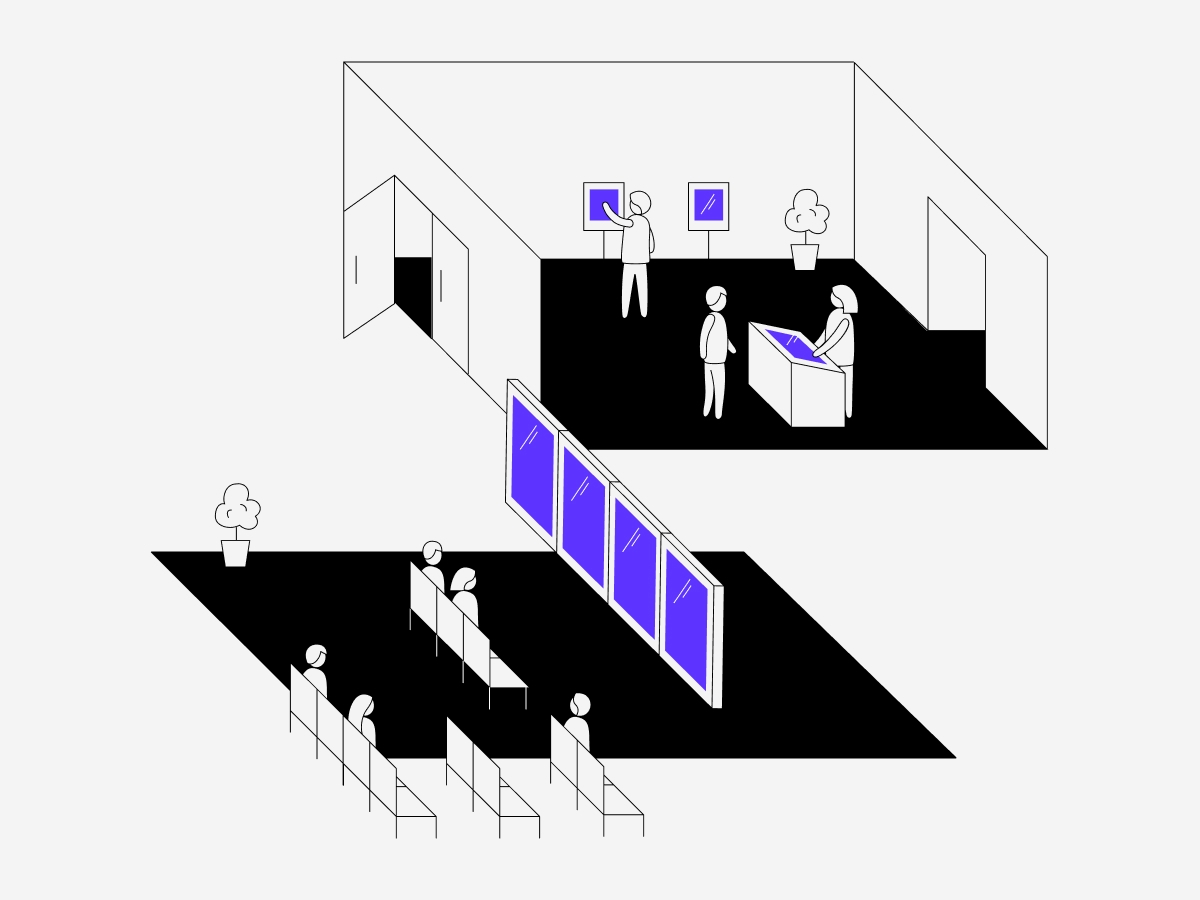 Approach
Portable drew on its human-centred design process and expertise in creative technology, user testing and research.
To tackle the challenge, Portable brought its human-centred design process. As a method that involves constant testing and trialling, it ensures that the solution to be implemented will meet the needs of citizens, especially those who are traversing the complicated landscape that justice can prove to be. Portable also drew on extensive experience working with organisations in the courts system, and its own Courtsight technology, which manages screens, way-finding and navigation within a court facility.
The first step in the project was to run a pilot program in February 2018 at the court to show the system could work. We drew on our existing experience working in court environments to help people navigate using screens, as well as projects such as at the Neighbourhood Justice Centre helping run complex workflows and patterns experienced by registry staff, duty lawyers and citizens.
To discover users' needs, we conducted interviews, allowing us to customise the ways visitors and staff experience the various parts of the facility. This involved matching up visitor needs and court needs for each different jurisdiction, as each has different workflows and requirements.
The way-finding solution features around 40 screens and public displays across the courts, and tablets for staff to manage the complex workflows for people navigating the courts. This work also involved integrating data feeds from a range of jurisdictions, and Portable helped train staff in using the system, ensuring that user confidence and uptake was high.
The digital way-finding, check-in and ticketing system running at Shepparton Law Courts, based on Portable's Courtsight technology, reduces inefficiencies in the court's processes.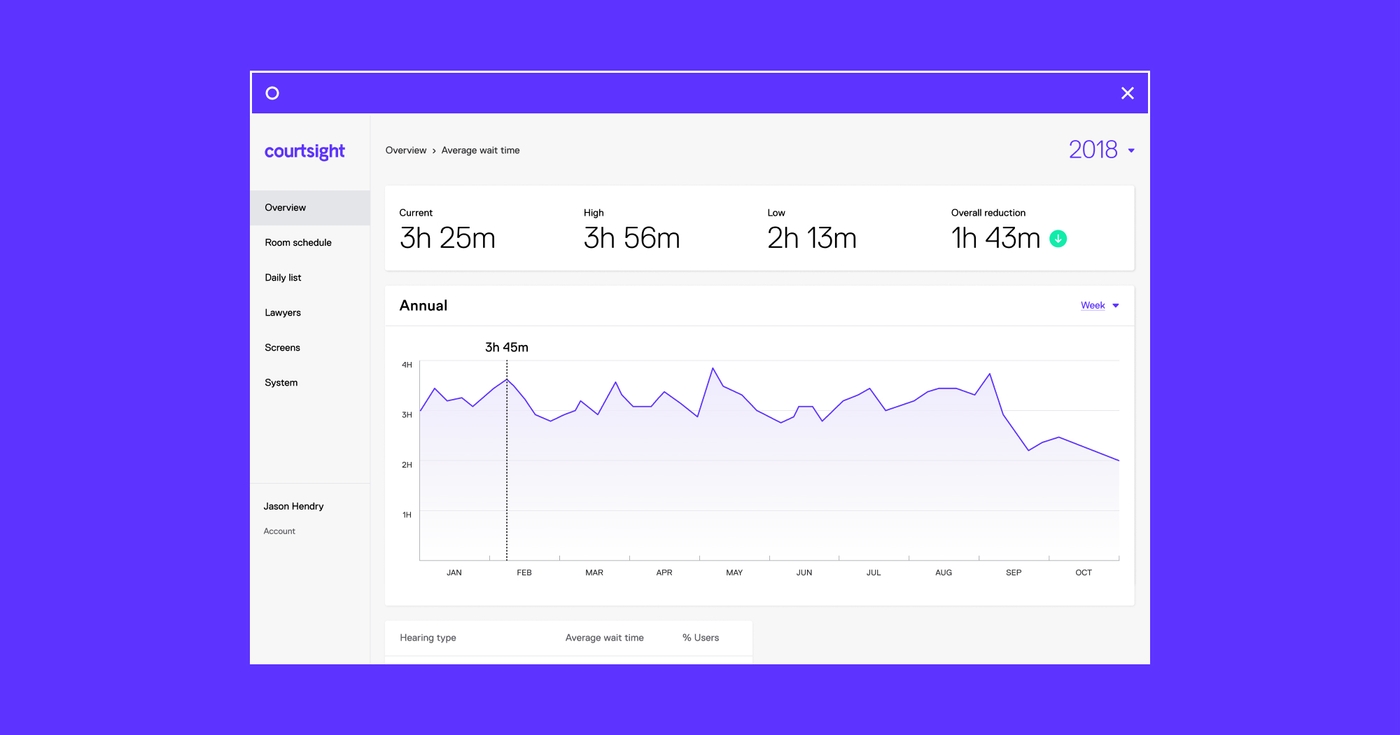 Outcomes and benefits
Court staff no longer call parties only to find that they haven't arrived. Digitising the check-in process and ticketing system allows staff know if everyone's present so matters to be heard can be prioritised.

Likewise, for members of the public, the system enhances their own time management, as well as reduces the anxiety associated with attending court. The system allows court attendees know if their hearing is coming up in five minutes or two hours so they can, for example, organise work, parking, childcare, or just go and get a coffee without missing the call for their case to be heard.

Portable's contribution to the design of the Shepparton Law Courts helped Court Services Victoria towards its Strategic Asset Plan, which aims to make Victorian court and tribunal buildings modern, technology-enabled, safe, secure and sustainable.
Courtsight is advanced and repeatable, and we're looking forward to bringing the benefits to other courts and tribunals.
Download our free report on legal innovation