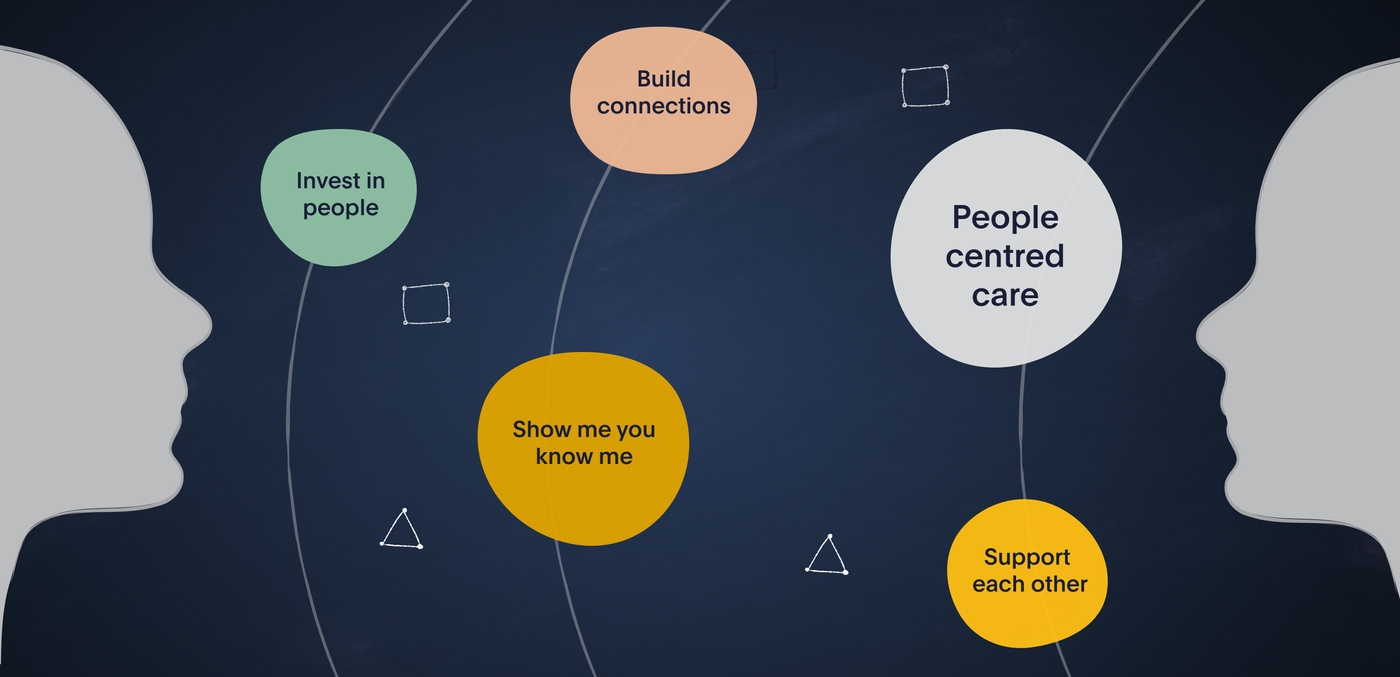 Aged Care organisations are facing a shortage of Personal Care Assistants in many cultures and countries. It is estimated that Victoria is heading towards a deficit of 100,000 direct care workers over the next decade, increasing to 400,000 by 2050.
Aware of the increase in demand and competition for quality carers overtaking current supply, Benetas, a not for profit aged care organisation, sought to review their approach to recruitment sourcing and the job candidate experience in an effort to attract and maintain passionate, experienced personal care assistance staff in an increasingly competitive market. 
The goal of this project was to ensure that Benetas would have the resources necessary to continue to provide quality, empathetic care for Australians seeking aged care support moving forward.
The Challenge
Portable was engaged by Benetas to undertake this research-led initiative, working with the Benetas leadership team, operations managers, personal care assistants and future potential employees to understand the critical needs of the recruitment process.
The outcomes of this research would guide the development of more thoughtful approaches to processes for sourcing, recruiting, and retaining their skilled workforce in order to support the goal of recruiting quality candidates at the pace and volume necessary to continue providing an industry-leading standard of care to Australians seeking aged care support.
Our Approach
We began by completing a joint kick-off with Benetas to map the current recruitment journey for a new employee and identify the most likely pain points. Collaborating with key stakeholders, we aligned on project objectives and defined what success would look like at the end of the project.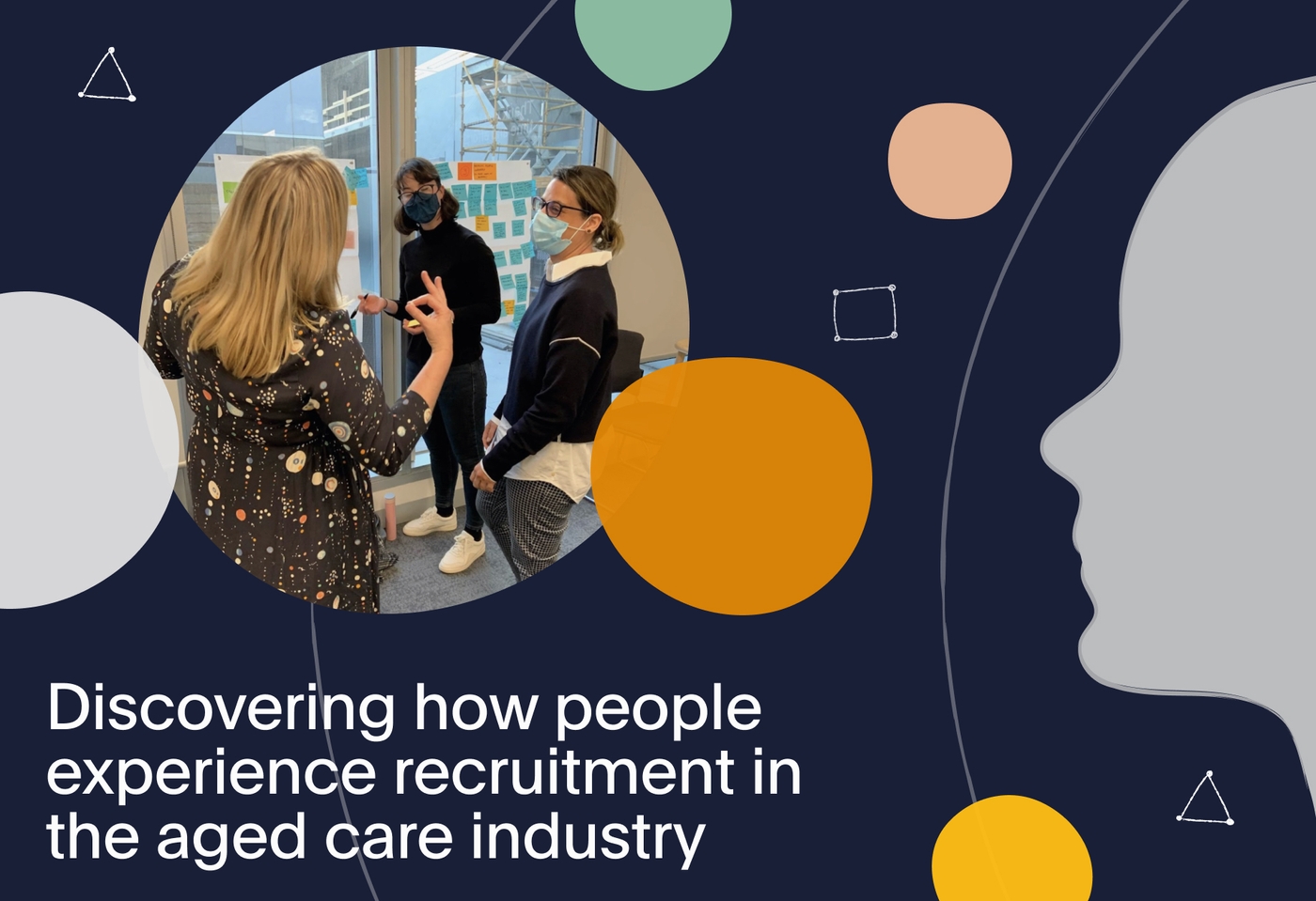 Stakeholder mapping
Next we completed a collaborative exercise to understand the diversity of characteristics which would require representation when recruiting co-design participants for the research. This meant ensuring we had a diverse range of demographics such as cultures, ages, and genders which match the diversity of workers throughout the aged care workforce as well as the roles and type of work performed, and level of experience with Benetas (existing employee; potential employee; recruitment candidate). 
Research planning
Using the information gathered from our previous efforts, we refined and triaged the project task list to better align with the newly-defined audience goals. This included designing a detailed research plan which covered the specific goals, objectives, activities, and outcomes that we were expecting to achieve through our work. 
Research engagements
We conducted 13 detailed interviews with Personal Care Assistants currently employed by Benetas, personal care assistants not currently employed by Benetas and workforce activity plannings and operations managers who coordinate recruitment activities at Benetas. 
By learning from and with support staff, operations staff and PCAs, the team was able to capture and define the different characters, experiences, perspectives and roles involved in the recruitment and on-boarding process with Benetas.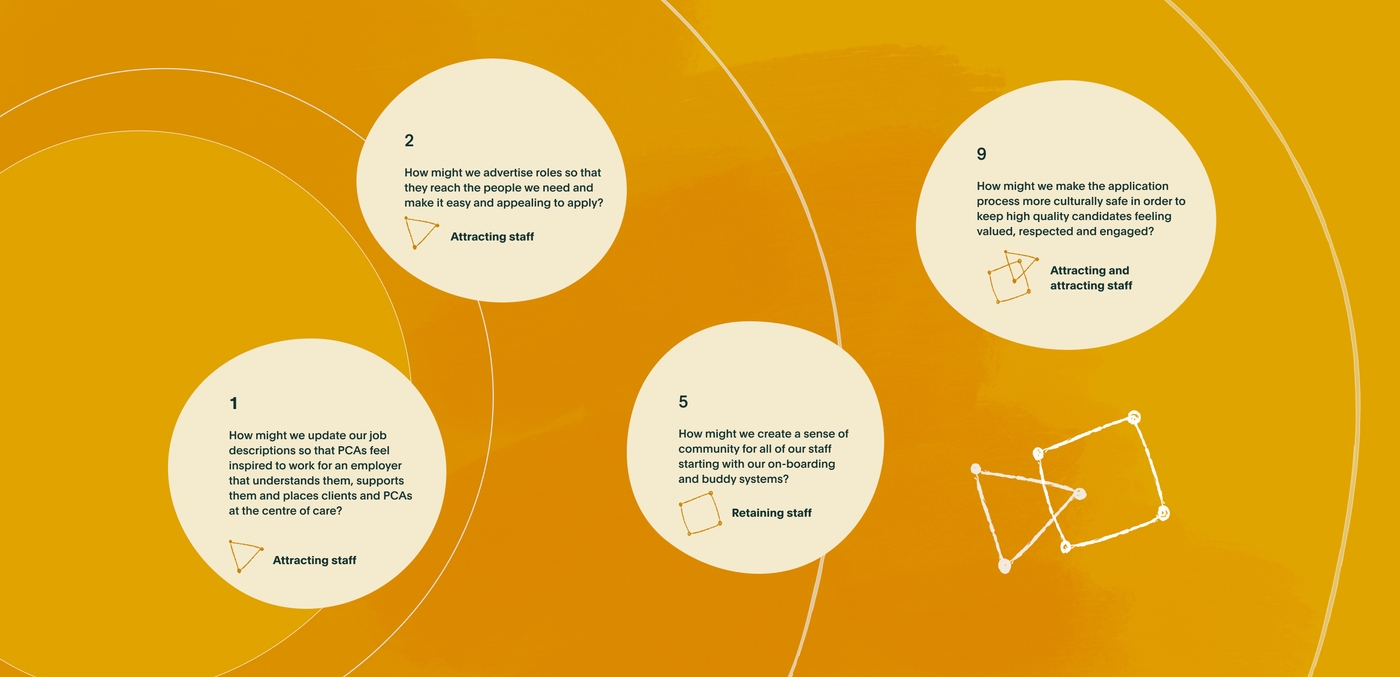 Synthesis
Benetas needed a clear analysis and articulation of people's experiences of the recruitment process, including recommendations for improvement and opportunities for design solutions prioritised by level of impact.
We successfully achieved these defined goals by launching a thorough synthesis of the observations and insights gathered from interviews performed, feeding into two group-focussed workshops with Benetas senior stakeholders.
Benetas staff were given the opportunity to learn from our interview stories and collaborated to identify ways in which their current initiatives could better meet the needs of their current, and future, workforce. These objectives were then mapped against an impact scale, helping better understand the impact that meeting the needs of the workforce would have on different areas of the business.
Following a human-centred design approach, our workshops utilised the double diamond methodology to thoroughly explore the problem space, identify the preferred solutions, and carry forward with prioritised insights and recommendations which aimed to guide Benetas in improving their recruitment and staff retention practices moving forward. 
From our research, thirteen opportunities for change were identified before being workshopped with Benetas staff to better understand how they could fit into future planning. To help with this process, each opportunity was sorted by a number of classifications:
Level of difficulty to start 
Level of difficult to complete
Level of importance to start 
Level of importance to complete 
This information was distilled to form a clear action plan which would seek to deliver the initiatives which were likely to have the greatest impact and generate the most value for resources required to implement. 
Providing a synthesis which considered the data gathered from our research and perspectives of stakeholder groups through the insight statements presented provided Benetas staff with the information necessary to gain an empathetic view of how people experience the recruitment, onboarding, and retention systems in place.
Delivery
Ensuring that the outcomes of the research performed and synthesis completed were provided in a clear and concise manner, a final executive summary presentation was played back to Benetas, including a research story based on a model of care where Benetas staff are considered at the centre of their operations, alongside the people in which they serve.
Outcomes
At the end of this project we delivered an research report, an insights map and an action plan poster to be displayed at Benetas offices which captured:
A deeper understanding of the experience of personal care assistants through insights into how people experience the recruitment and on-boarding processes, from PCA and Benetas staff perspectives
Summary of the synthesised barriers and challenges experienced during the recruitment process
Opportunities that could be implemented mapped against impact and difficulty to implement
While there is no single guaranteed solution to solve the growing workforce deficits in Aged Care, our research suggests that listening to the needs of staff members while showing respect for their diligence, professionalism and empathy for their commitment to service will contribute to increased workforce wellbeing and retention.
We hope to see associated organisations take a human-centred approach to the review and design of their operations in the future, helping to build better systems that meet the needs of the staff, stakeholders, and people in which they serve. 
Reflections
Without personal care assistants and nurses, the Aged Care system would collapse. Learning from and with Aged Care workers as they share their experiences, values and thoughts about why they show up for work is humbling.
- Aishling Costello, Design Strategist
Project Team
Maria Garcia - Experience Designer
Aishling Costello - Design Strategist
Naomi Wilson - Account manager
Adan Corcoran - Design Lead
India Lock - Design Strategist
Guillermo Soria - Digital Producer
Announced as innovAGEING National Awards Finalists
(Updated November 2022)
We are proud to announce that the outcomes of our work with Benetas on this project has led to Helen Kemp and Samantha Billing being nominated as finalists in the category of Age Services Innovators of the Year at the 2022 innovAGEING National Awards for developing better approaches and processes for sourcing and recruiting care workers at pace and volume in an increasingly competitive talent market.
This project is also amongst the 22 finalists for six national awards from innovAGEING – the national network of aged care sector providers, suppliers, researchers, consumer groups, investors and public sector agencies focused on accelerating innovation that delivers better outcomes for older Australians.
We are excited to see this critical work recognised and hope that this continues to inspire much-needed change across the sector.