ANZSOG inspires thousands of public servants to make a positive difference to the lives of people in Australia and New Zealand, and we're excited to play a part in making the use of their website a more delightful and inclusive experience for students and staff.
We undertook user research, driven to understand the unmet needs of people seeking information on public sector education, events and research and how we might improve the overall accessibility of ANZSOG's website while meeting these needs.
As with all our user research projects, Portable's goal was to uncover meaningful questions rather than find simple answers. With the accessibility of the website and its content being a core consideration for this project, the team championed Portable's strong stance on inclusive design throughout.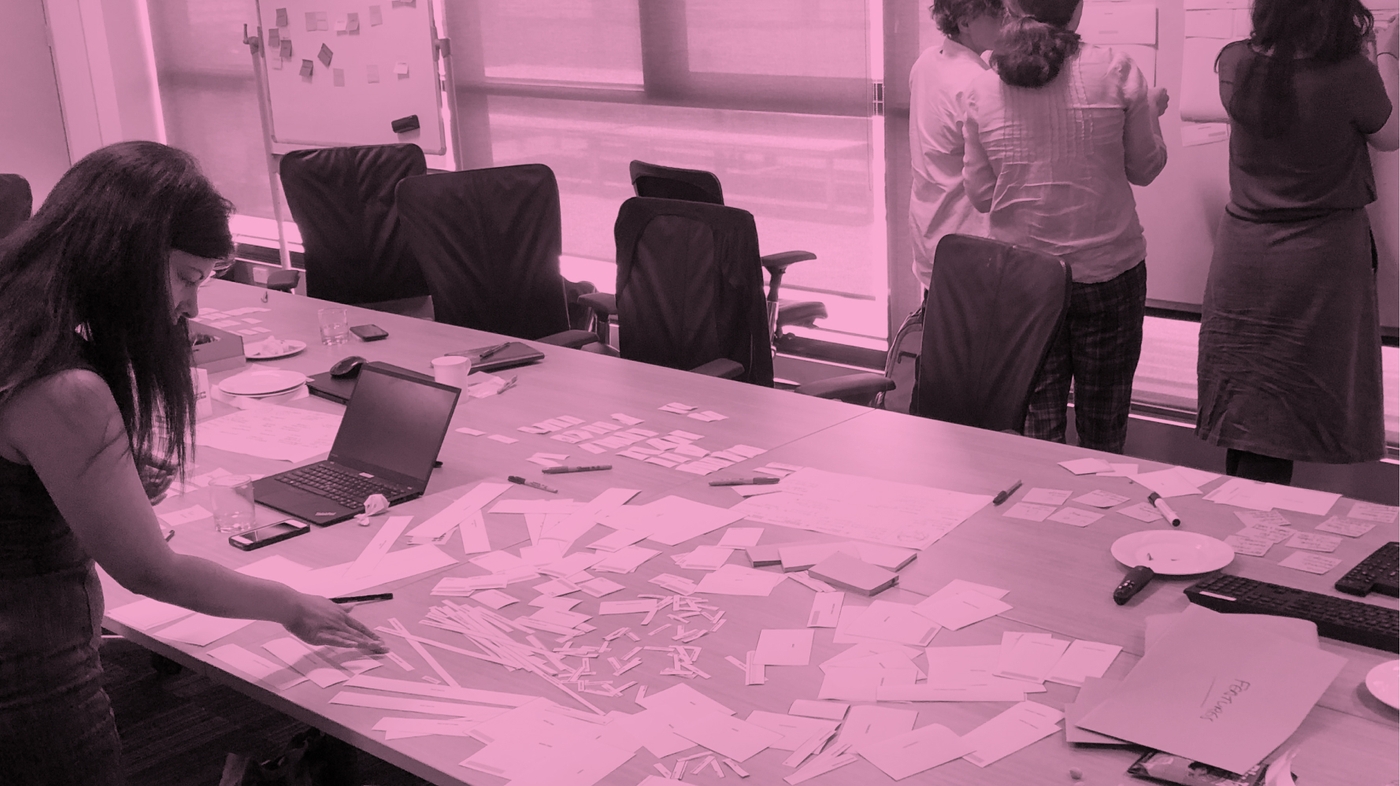 The project involved the collection and analysis of research data from multiple sources to provide well-rounded insights into how the current website is experienced by users. We conducted desktop research, comparator analysis, a quantitative content audit and a technical audit to build a deeper understanding of the organisation, its products and services, its strategy and its audiences, which in turn informed the questions we wanted to ask in user research activities. 
In-depth interviews and co-design workshops were then conducted with both internal stakeholders and previous website users to help us uncover the specific opportunities for improvement in order to make ANZSOG's website more accessible to all users. We worked with a diverse range of cohorts from Australia and New Zealand who had first-hand experience studying with ANZSOG and working for the government. We applied our expertise in working with people from different backgrounds by inviting participation and providing a safe space to share their thoughts and observations.
As insights came together and recommendations were formed, the team adapted to a lean style of synthesis, building on insights and evolving along the way as patterns emerged. This included using new research methods and technologies for capturing research data and tagging it for rapidly forming our insights. 
Expertise
Content audit
We undertook a quantitative audit of the content currently on the ANZSOG website. Portable's Content Strategist took an inventory for benchmarking the current use of content and analysed the site by looking at the URL structure and how navigation aids are being used. Google Analytics data was analysed to look for clues as to where people might be getting lost or giving up. This helped us understand the way users navigate the website and the amount and types of content housed in the website. Using this information, we were able to provide short and long-term recommendations to improve user journeys across the website.
Technical audit
To understand the current functionality of the website in practice, our Systems Architect conducted a walkthrough of the current CMS and dove deeper into the workflows and architecture. The findings from this research led to recommendations around security, privacy, data controls and sovereignty for platform choice in the future. We also made recommendations for a considered and staged approach to an implementation plan. This meant it could take either a short-term or long-term approach without compromising the impact of the implemented recommendations.
In-depth interviews
We conducted a series of in-depth interviews with internal ANZSOG stakeholders and external users of the website, conducting semi-structured conversations to explore peoples' preferences for online experiences, their information needs in public sector education and their ideas for how ANZSOG's website might be improved. These interviews were attended by two Portable researchers and conducted in-person or over phone or video call for remote participants.
Co-design workshops
Our research interviews were complemented by co-design workshops attended by core internal stakeholders and representatives of user groups. In these workshops, participants were asked to reflect on their understanding of the current issues with the ANZSOG website before ideating on possible solutions to these issues. 
Insights and recommendations
Portable's research activities resulted in a number of key insights and core considerations for ANZSOG's communications team. These were packaged into a final report and presented by the project team to key ANZSOG stakeholders. Our recommendations provided actionable opportunities to alleviate confusion for website users and addressed the importance of catering to a number of specific needs discovered through our research. These insights and recommendations were underpinned by the content audit findings, and complemented by the specific technology recommendations resulting from the technical audit.
Outcomes
A comprehensive report that will help ANZSOG make strategic decisions about the content needs of its users, in both online and offline channels, now and into the future.
A problem statement to help teams work through what is known so far and where the gaps are in knowledge.
Clear and actionable recommendations that ANZSOG can undertake in the short, medium and long term.
Early ideas that came out of research which can be used a basis for new features and functionality on the new website.
Download our report on innovation in government