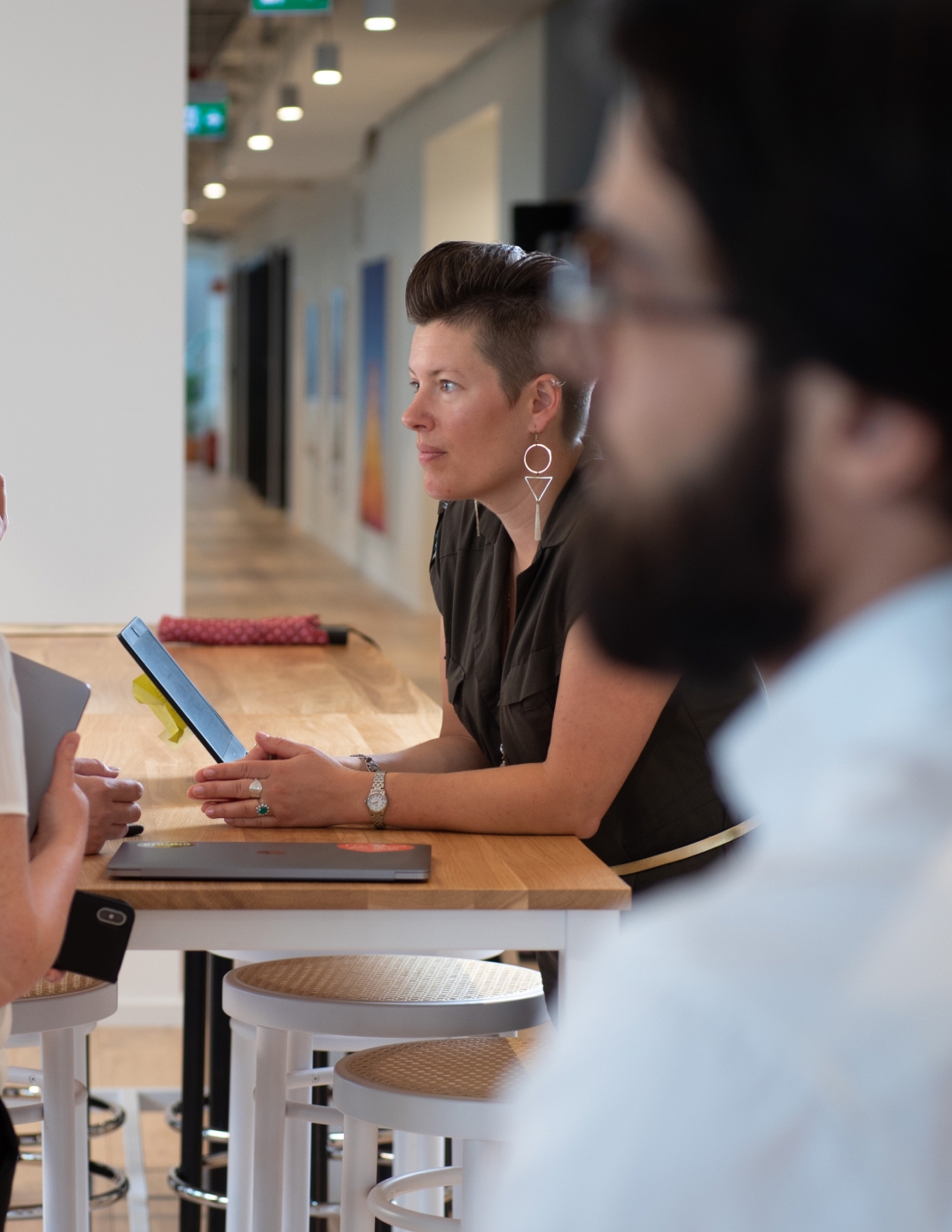 A new journey needs new vehicles
With a toolkit that combines human-centred design, systems design and business analytics, our business designers work closely with senior leaders and your teams to understand your challenges and help you achieve the objectives that matter most.
Empathise with your people

We collaborate directly with you to understand your strategic objectives and ambitions. We build relationships through workshops, interviews and hands-on working sessions to understand your  organisation's values, and to spot opportunities to improve how you do things. We believe starting with empathy is key to transformative change.

Appreciate the path to sustainable change

Large organisations can have complex internal challenges and operate in volatile and ever-changing social and policy environments. So it can be tough to align and navigate everyone on the same path to making sustainable change. But after years of experience working in purpose-driven spaces, we understand how to use a human-centred practice to gain insight into your stakeholders and your community, and to help leaders identify, embed and manage lasting change.

Forge change with your stakeholders

Solving business challenges requires collaboration with different groups of stakeholders. By involving people in business design workshops and activities, we can make sure that stakeholders are able to contribute their point of view, are onboard with change and are a part of the strategy to achieve it.