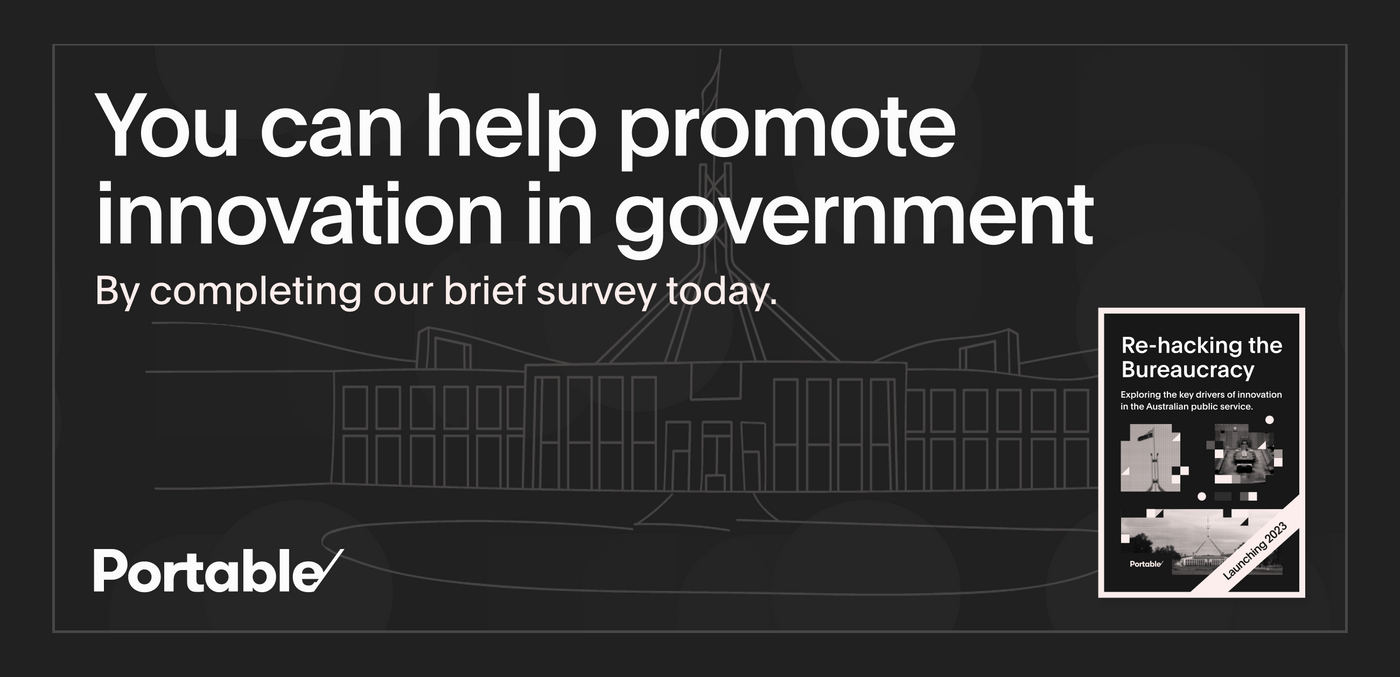 In our initial report titled 'Hacking the bureaucracy', the Portable team synthesised insights from our work on innovation in the public sector and after interviews with hundreds of people in government roles, transforming them into a comprehensive guide for innovation in the Australian public sector.
Five years and thousands of downloads later, we are inviting government representatives and those who work in the Australian Public Sector to help us identify the critical factors required to successfully promote innovation through policy implementation.
If you would like to get involved in this critical piece of research which will serve to promote successful innovation in government then follow the link below to complete our brief survey anonymously.
 Please note: We have made all questions in this survey optional and ask that you only respond to questions which you feel comfortable answering. 
Submit your interest to get involved in our upcoming report