---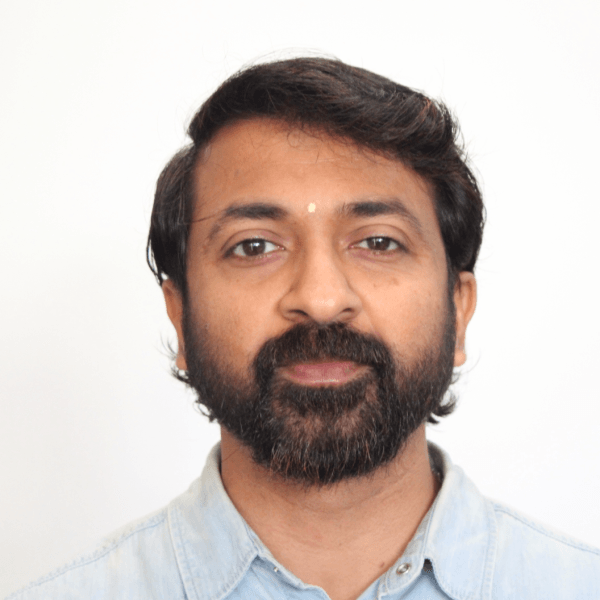 Halasya Siva Subramania
Advisory Board Member
Dr. Halasya Siva Subramania - Physicist, Data Scientist, Technology Innovator, Trusted Advisor
With a multifaceted career spanning academic research and industry experience across diverse domains such as particle physics, automotive, banking, aerospace, and telecommunications, Dr. Halasya Siva Subramania is a visionary leader and a seasoned technologist who has made significant contributions in each field.
Siva's journey commenced in the intricate world of particle physics, where he conducted groundbreaking research at renowned institutions like CERN. His work on experiments such as the Large Hadron Collider yielded discoveries that have redefined our comprehension of the fundamental building blocks of the universe. Transitioning seamlessly into industry, Siva harnessed his scientific expertise to solve complex problems in AI, data science, and cutting-edge technologies. 
With several co-authored publications and numerous patents to his name, he also collaborates with universities to foster research on real industry problems. He remains a lifelong learner, having completed his MBA at Melbourne Business School two years ago.
Apart from his role as Telstra's Head of AI and Automation, Siva is dedicated to mentoring and inspiring the next generation of scientists and technologists. He firmly believes that young minds are the future and actively collaborates with his alma mater on a platform connecting budding student and alumni entrepreneurs with potential investors. 
Following his MBA, Siva embarked on advising startups, focusing on transforming ideas into products and services that connect people and promote sustainability through the responsible use of technology. Siva is passionate about ethical AI and remains committed to advancing data-driven decision-making and technological progress as guiding forces in shaping a future where science, data, and technology converge for the betterment of society.
---
Let's have a chat.
Looking to get in touch? Here's how you can reach out:
---