Job openings
Portable is growing and we are looking for passionate, motivated and talented people to join our incredible team.
We use a human-centred approach to find the best solutions to some of our most complex problems. If you'd like to join our team and make positive change in areas of social need and policy failure, take a look at our current job openings.
---
Committed to doing business for good
As one of Australia's first certified B Corporations, we have been proudly supporting the movement toward making socially conscious decisions and sustainable practices a part of running a business in the modern world.
---
An award-winning workplace
We were awarded 7th in the 2022 AFR BOSS Best Places to Work list for Professional Services, competing with 750+ organisations across Australia and New Zealand.
The assessment was determined by a staff survey and a written submission, with questions relating to policies, practices and programs that exist within our organisation to support and get the best out of our employees. This recognition helps to validate years of investment into building a culture that can be both supportive and responsive to change. We will continue to build upon these great foundations and ensure Portable remains a great place to work for all.
---
A culture that encourages you to...
Take care of yourself
Employee Assistance Program with The Mindroom for general wellbeing check-ins, assistance with career planning, or working through difficult or challenging circumstances. Career and leadership training sessions throughout the year. Frequent creative off-sites and social events. Referral bonuses for referring successful candidates and for generating new work.
Take care of your family
Flexible policy based on trust and respect for working at home and remote work. Work your diary around pick-ups, drop-offs and sick children. Paid parental leave, part-time arrangements and additional bonus leave based on tenure. Family-friendly social events.
Grow your career
Structured career pathways, twice-yearly salary reviews, generous professional development allowance and hands-on learning opportunities. Weekly knowledge-sharing hours. Ongoing leadership coaching and development for leaders in the business. Feedback-friendly culture, where we make space for open and respectful sharing of feedback that helps us grow
---
Values that align with our work
We care about doing good work.
Good work means quality work, but also work that matters. At Portable, we care about and talk about what makes our work good from both perspectives. We think carefully about what good looks like and set clear expectations on what we set out to achieve. And we seek to understand and connect the good work we're doing to our purpose. We're proud of what we deliver. We never phone it in or tick the box.
We get stuck in when there's work to be done, but recognise that sometimes doing good work consistently actually means stepping away for a while, and that's okay. And we don't "go rogue" when it comes to doing what we believe is good work. We respect the plan the team has created and if that plan needs to change, we agree on a new plan as a team.
We try new things.
At Portable, we frequently share and test new ideas and processes, and we make space for everyone to contribute to that. There's usually a better way, and we're flexible enough to explore those possibilities. We're curious and creative and go wide for learning and inspiration.
We experiment purposefully in order to find the right solution. We push ourselves to try new things, but at the same time, make it safe for ourselves and others to fail.
We are in it together.
At Portable, we work as a team. We don't believe in hero efforts where individuals go off on their own. We believe good work happens when we collaborate well to achieve our goals. When we make a commitment to others, we stick to it. When things go wrong, we don't point fingers, but we take responsibility for our part.
When we can't deliver on our commitments, we let our team know as early as possible. We get that sometimes people get stuck, and that's okay. We're brave enough to ask for help, and accept and encourage others to do the same. We speak honestly and build real relationships with each other. We do the work it takes to understand others and actively include their unique perspectives and differences. And throughout it all, we remember to let fun bubble up around the work.
We learn through feedback.
Portable is a place to learn and grow. When things go well, we celebrate and build on the success, but when they don't, we make sure we take the time to reflect and learn. We learn from and utilise our teammates' strengths whilst supporting them to work on their weaknesses.
We give respectful feedback that helps others learn and grow and we actively seek it from others to improve our work. When we receive feedback at Portable, we acknowledge it respectfully so that people feel safe to share feedback again.
---
Behind the scenes with our team
With a team located across each corner of the country, it's important that we make time to be together. Here are some recent snaps from our in-person interactions.
Follow us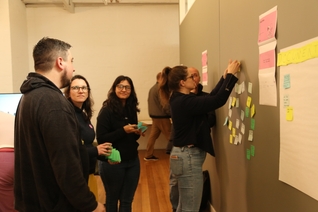 Team Strategy Days
Mapping out the impact we want to make and areas of growth.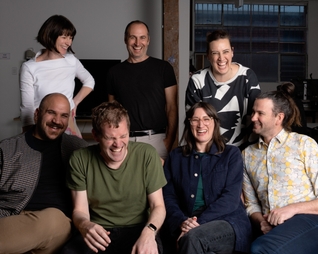 The Senior Leadership Team
Our amazing team of business directors.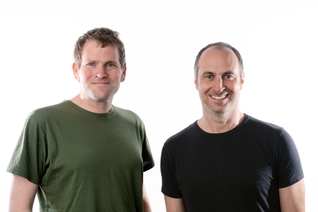 Our Co-Founders
Simon and Andrew our committed leaders.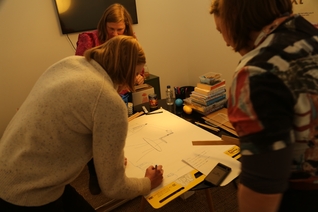 Collaborative Sessions
Engaging in cross-functional team planning and creative workshops.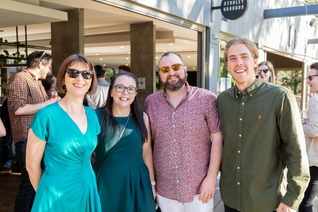 Social Events
Our annual Christmas get together.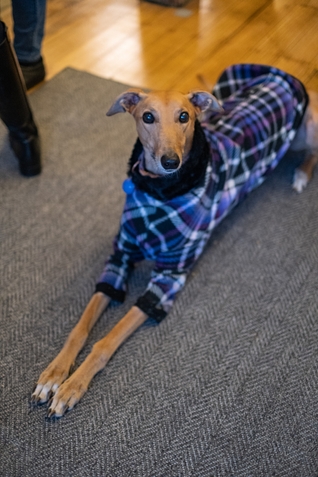 Kiki, the Office Dog
Dogs are welcome!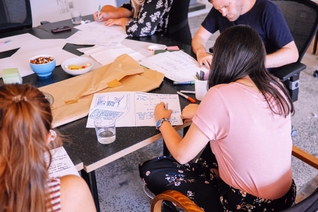 Creative Sessions
Learning and development and knowledge sharing.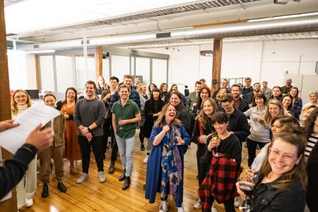 Neighbourhood Drinks
Inviting our local community and partners into our space to connect.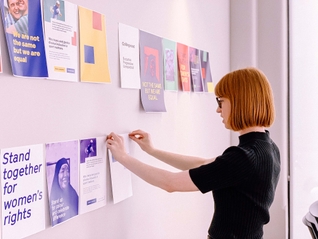 Design Showcases
Presenting brand concepts to a client.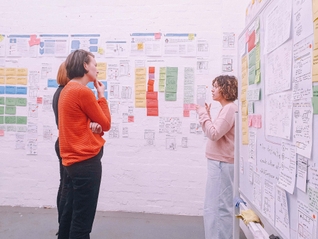 Research & Development
We invest in internal initiatives in our areas of impact.
---