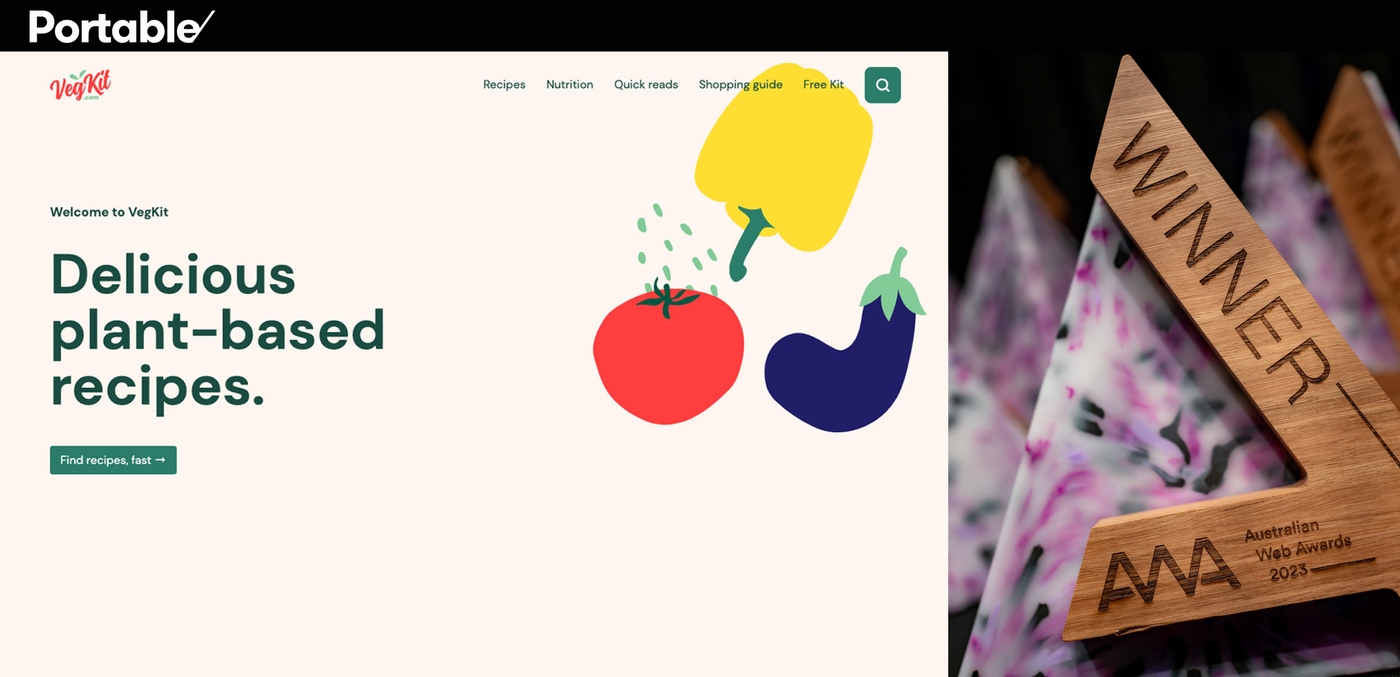 Each year, the Australian Web Awards brings together the nation's leading digital innovators, offering a platform where the most creative web designs and innovative online builds can be celebrated. These awards represent an opportunity to showcase the quality of work that the Portable team puts into every project when working alongside our amazing clients while also reiterating the importance of supporting businesses who are seeking to create change through meaningful research, human-centred design, and ethical technology solutions.
For the 18th annual Australian Web Awards, we chose to put forward our recent work with Animals Australia which saw the Portable team manage the complete redesign and rebuild of the VegKit website — a platform dedicated to promoting plant-based diets and offering a wealth of resources for those interested in reducing their environmental footprint and improving their health.
Portable was approached to complete this work with the goal of creating a modern digital presence for VegKit which meets the needs of today's users while offering the flexibility to evolve to meet future needs. It was also important that the user experience, design, and accessibility of the website went above and beyond industry standards by applying our tried-and-tested human-centred design framework to the rebranding, redesign, and redevelopment of the website.
Since relaunching, the VegKit website has become a hub for those seeking to explore a plant-based lifestyle, offering an abundance of articles, tips, and resources that inspire and support individuals on their journey.
Portable is proud to announce that our work on the VegKit website has been recognised at the 2023 Australian Web Awards, securing the top spot in the 'Health & Wellness' category.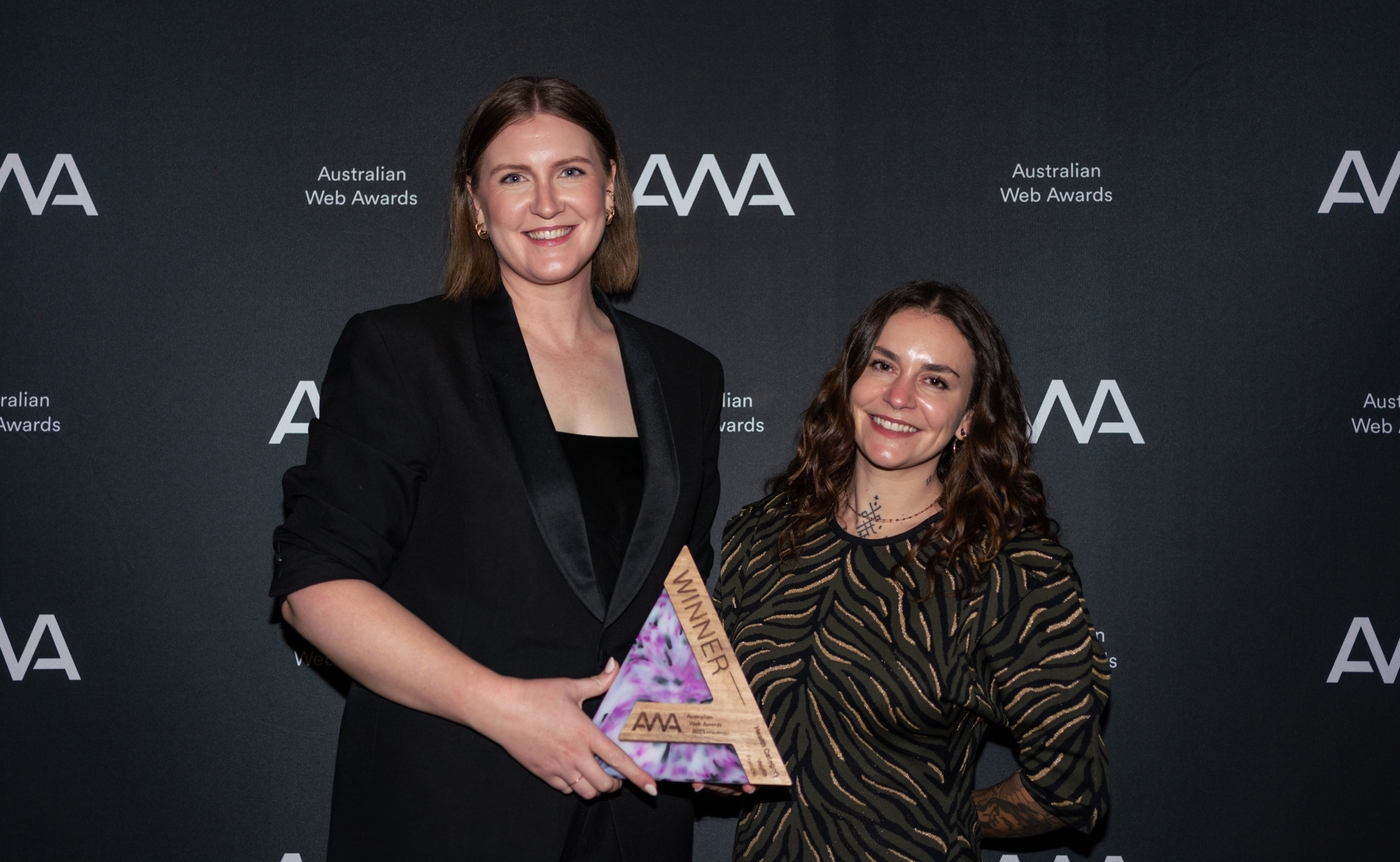 We hope that by winning this award and seeing our work celebrated for the use of collaborative design frameworks and effective technology solutions, that we inspire those rebuilding their digital presence to put people first in their projects so that they too can build better products and services which meet the needs of the people who rely on them in their day-to-day lives.
We would like to once again congratulate the team at Animals Australia on their award-winning website for the VegKit service and thank the members of our team whose collective efforts have contributed to this achievement. We look forward to the opportunities which lie ahead, embracing new challenges and supporting organisations who seek to create truly transformational change across the many areas of society which need it most.
If you're looking to partner with a purpose-led organisation to help you achieve your goals then get in touch with the Portable team today to discuss how we can work together to create truly transformational change.