Today we're thrilled to announce that Portable has formed an industry partnership with Code Like a Girl, a social enterprise on a mission to diversify the tech talent pipeline in Australia and beyond.
This collaboration isn't just business as usual; it's another step in our journey toward making the tech landscape more representative while creating a more inclusive environment for everybody here at Portable.
This partnership will be an invaluable asset in achieving our goal of finding, attracting, and retaining female and non-binary talent, bolstering our commitment to diversity, equity, and inclusion.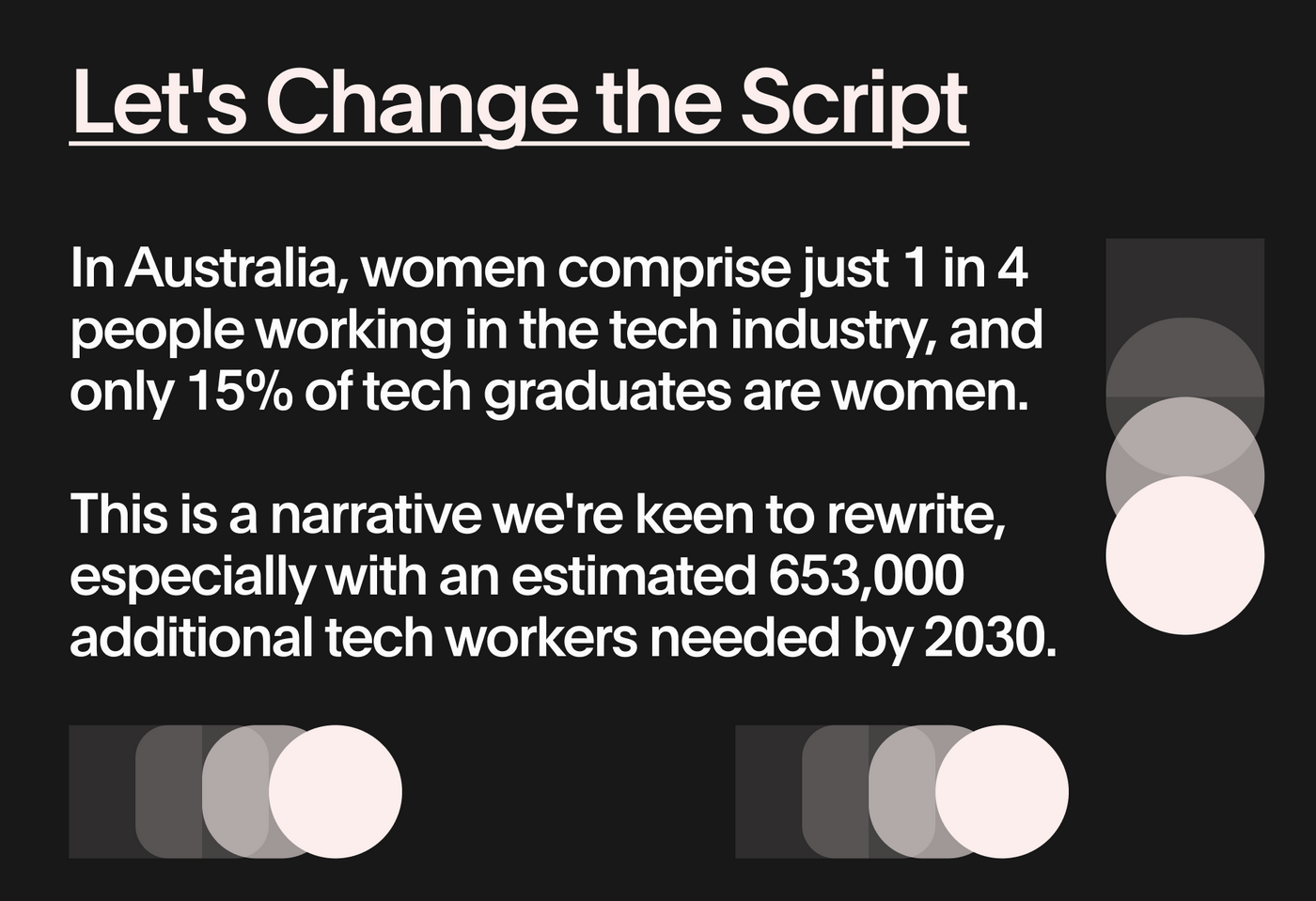 Who is Code Like a Girl?
If you haven't heard of Code Like a Girl yet, let us introduce you.
Founded by Ally Watson OAM, a backend developer by trade who has always loved working in tech. Despite her love for the field, she often experienced first-hand the isolation and barriers associated with being a woman in a male-dominated industry.
Launching in 2015, Code Like A Girl began as a way for Ally to meet other women who code. Having moved to Australia from Scotland, Ally wanted to form strong connections and female friendships so decided to host her own event – one specifically for women in tech. She had no idea that one event would turn into many and become the humble beginnings of Code Like A Girl.
Since then it's grown into a force for good that focuses on making tech education accessible, inclusive, and—dare we say it—fun. Their view? It's not enough to have women using tech; we need women building it.
Ally Watson OAM, CEO & Founder:
"We are delighted to announce our Industry Partnership with Portable. Our shared vision for creating a positive impact ignites a profound sense of excitement about the boundless possibilities ahead."
Why This Matters
Code Like a Girl and Portable share the belief that a more diverse tech space benefits everyone.
It addresses ingrained sexism within the sector, provides role models for future generations, and supports the long-term success of impact-driven organisations seeking to create change through innovation in their industry.
Above all, a diverse team brings a mix of experiences and perspectives essential for designing products and services that cater to all, aligning seamlessly with Portable's people-first philosophy.
Looking Ahead
This announcement is just the beginning of what is sure to be a long-lasting partnership with Code Like a Girl so be sure to stay tuned for future collaborations that extend beyond the Portable team, creating change in the communities we serve and across the wider industry.
So, are you as pumped as we are about this new partnership? We'd love to hear from you. After all, change isn't just about what we can do; it's about what we can do together!
Looking to join the team? Check out our current job openings on the Portable Careers Page or drop us a line by emailing hello@portable.com.au.