Today I'm pleased to be sharing with our community that I have signed up to the CEO Action for Diversity and Inclusion Pledge on behalf of Portable. The pledge aims to rally the business community to advance diversity and inclusion within the workplace.
Diversity and inclusion in the workplace in Australia is probably one of the most topical issues discussed across all levels of organisations today, yet the dialogue around the steps and action to make change can be a more muted part of the conversation. Two years ago I spoke about this divide at Portable and our culture of speaking about change, exploring how difficult it is, then casting the change into longer term planning, rather than taking immediate, targeted interventions into the way that we work. Since then, we've been able to progress our work in diversity in the following ways:
Cultural awareness training for our entire organisation to better understand our context within the indigenous national and culture we live
Acknowledgement of Country training to enable everyone at Portable to confidently connect to country and the indigenous lands they find themselves on
The introduction of an indigenous internship program, which has resulted in the creation of a pipeline for indigenous people working in design and technology a pathway into our industry
In addition to these areas we've also had a laser focus on increasing the proportion of women in our technical team, which has resulted in women representing 20% of our team.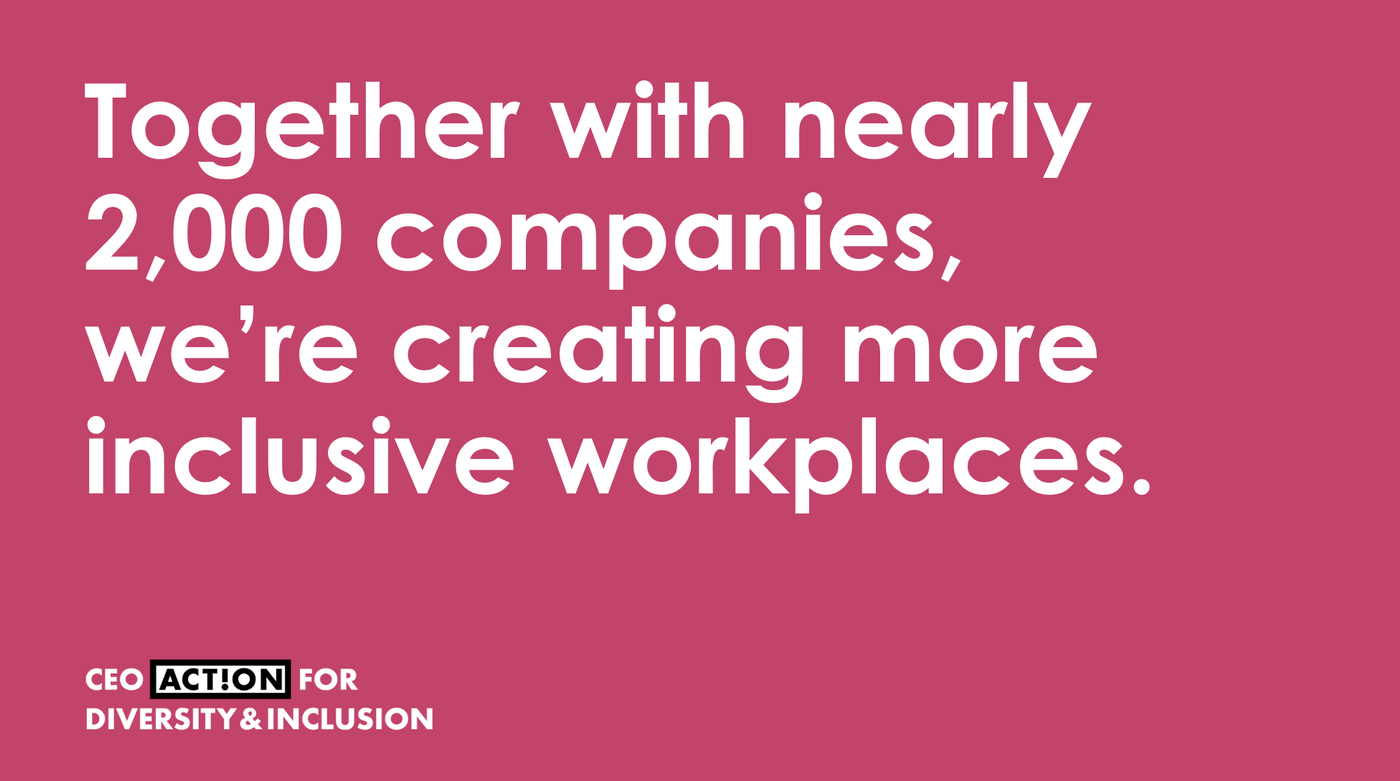 The question that I asked was how do we ensure that these activities are not just moments in time?
This question led me to the CEO Action for Diversity Pledge, run by PwC in the United States. It's the largest CEO-driven business commitment to advance diversity and inclusion within the workplace in the United States: there are over 2,000 CEOs who have signed the pledge.
As a result of signing, as CEO of Portable I pledge the following:
We will continue to make our workplaces trusting places to have complex, and sometimes difficult, conversations about diversity and inclusion: We will create and maintain environments, platforms, and forums where our people feel comfortable reaching out to their colleagues to gain greater awareness of each other's experiences and perspectives. By encouraging an ongoing dialogue and not tolerating any incongruence with these values of openness, we are building trust, encouraging compassion and open-mindedness, and reinforcing our commitment to a culture of inclusivity.


We will implement and expand unconscious bias education: Experts tell us that we all have unconscious biases -- that is human nature. Unconscious bias education enables individuals to begin recognizing, acknowledging, and therefore minimising any potential blind spots he or she might have, but wasn't aware of previously. We will commit to rolling out and/or expanding unconscious bias education within our companies in the form that best fits our specific culture and business. By helping our employees recognize and minimise their blind spots, we aim to facilitate more open and honest conversations. Additionally, we will make non-proprietary unconscious bias education modules available to others free of charge.


We will share best—and unsuccessful—practices: Each of our companies has established programs and initiatives around diversity and inclusion. Yet, we know that many companies are still developing their strategies. We will commit to helping other companies evolve and enhance their current diversity strategies and encourage them, in turn, to share their successes and challenges with others.


We will create and share strategic inclusion and diversity plans with our board of directors. We will work with our board of directors (or equivalent governing bodies) through the development and evaluation of concrete, strategic action plans to prioritise and drive accountability around diversity and inclusion. Given the shared responsibility for driving strategies that help companies thrive, boards and CEOs play an important role in driving action together to cultivate inclusive cultures and talent. 
This is one of many steps, not the end goal, towards encouraging and cultivating challenging conversations in the workplace to advance change. I look forward to the next steps we will take as an organisation and as individuals to participate in this shaping our company and our industry.