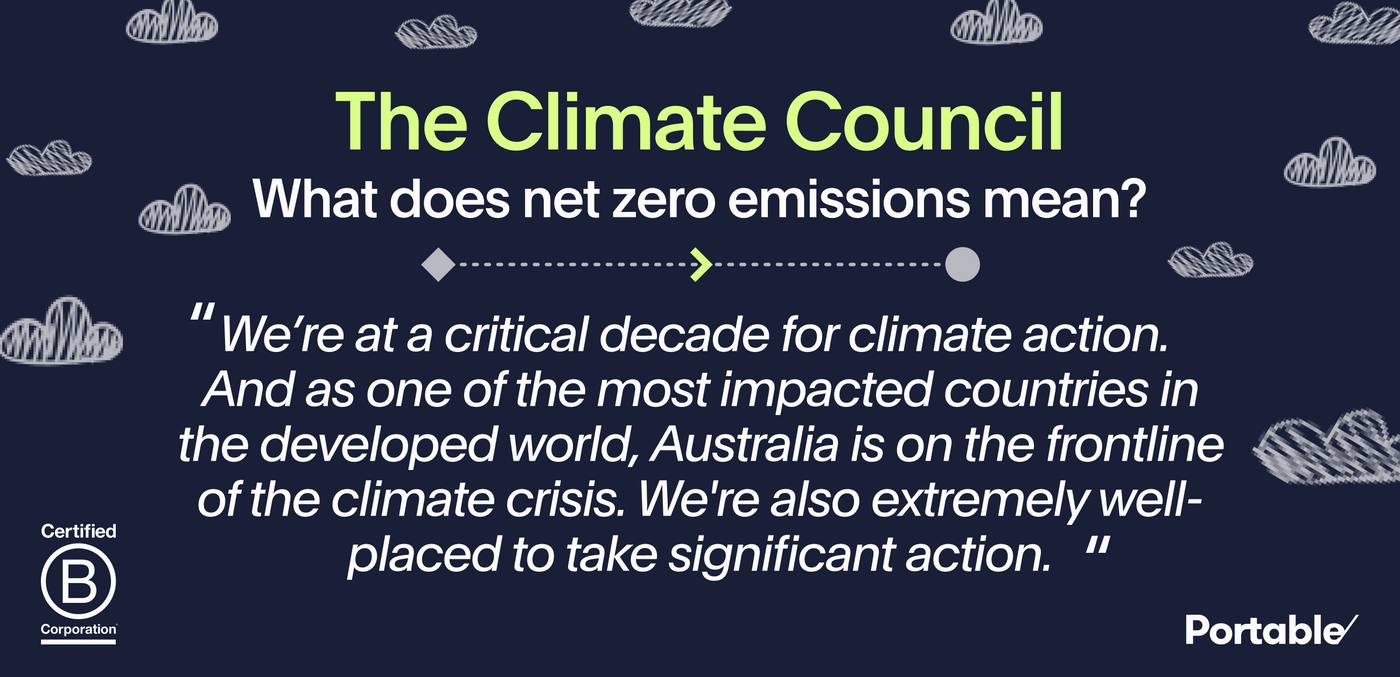 We believe our Net Zero 2025 target is our own 'significant action'.
This target is one part of our new Environmental sustainability strategy, which you can read about here.
Our mission is to seek out areas of social need and policy failure to make transformational change. We feel it's time for us to consider our environmental impact as well as social impact and encourage our staff, clients and partners to do the same.
What is Net Zero and why does it matter?
'Net zero scope 1, 2 and 3 emissions' refers to achieving an overall balance between greenhouse gas emissions produced and greenhouse gas emissions taken out of the atmosphere.
And why 2025? Well, the Paris Agreement is a legally binding international treaty on climate change. It aims to see the increasing global average temperature, 'decrease to 2°C above pre-industrial levels.' And to hold that increase down, sustaining a maximum increase of 1.5°C above pre-industrial levels. So we don't find ourselves at boiling point again.
To make that happen, the Climate Council says that emissions need to peak by 2025, and rapidly decline thereafter.
Why set a Net Zero target as a business?
Our Environmental strategy shows us how to consider making environmentally conscious decisions in our workplace. Each informed choice guides us towards reducing the potential for harm and increasing healing for the planet.
We also acknowledge that while Portable has responsibility as a business to reduce its carbon footprint, we also have an opportunity to support our staff to do the same. Sustainability is everyone's responsibility.
Read about how we developed our Environmental sustainability strategy here.
What is our 2025 Net Zero target?
Portable is pledging to reduce our carbon emissions by half by 2025 and achieve net zero carbon emissions by 2030.
Additionally, we will meaningfully contribute to the Race to Zero initiative of achieving net zero carbon emissions by 2030 through strategy, advocacy and support.
How will we know if we are on-track?
Being a Race to Zero member, we are committed to...
Pledge to achieve Net Zero by 2030
Plan how we will achieve this target and publicly share our plan (which you can see here)
Proceed and take action to work to achieve our target (which our Sustainability committee, senior leadership team and fellow Portable staff are committed to)
Publish an internal 6 monthly progress report and a public facing annual progress report (keep your eyes peeled for this over the next year!)
Persuade, support and advocate for our communities to also take action against climate change.
For more information about how to become a member of the Race to Zero alliance, see here.
Join us on the journey toward Net Zero
Learn more about our environmental sustainability strategy:
Event — Zero Emissions Day: Business Meets Sustainability
Join us for an engaging hybrid event on Thursday 21 September 2023. Featuring a panel discussion on carbon emissions and sustainable business with guest speakers from WorkforClimate, Bank Australia, Front Runners, and The Business Pickle.
Register Here
Article — Creating an environmental sustainability strategy to stand the test of time
We recently engaged The Business Pickle to collaboratively develop Portable's first environmental sustainability strategy. Read about our recent collaboration and access templates that were used to develop our roadmap.
Read More
Some of the resources which helped develop our target: