We were honoured to rank 7th in the Professional Services top 10 list, from over 750 nominated organisations across Australia and New Zealand.
The assessment was determined by a staff survey and a written submission, with questions relating to policies, practices and programs that exist within our organisation to support and get the best out of our employees.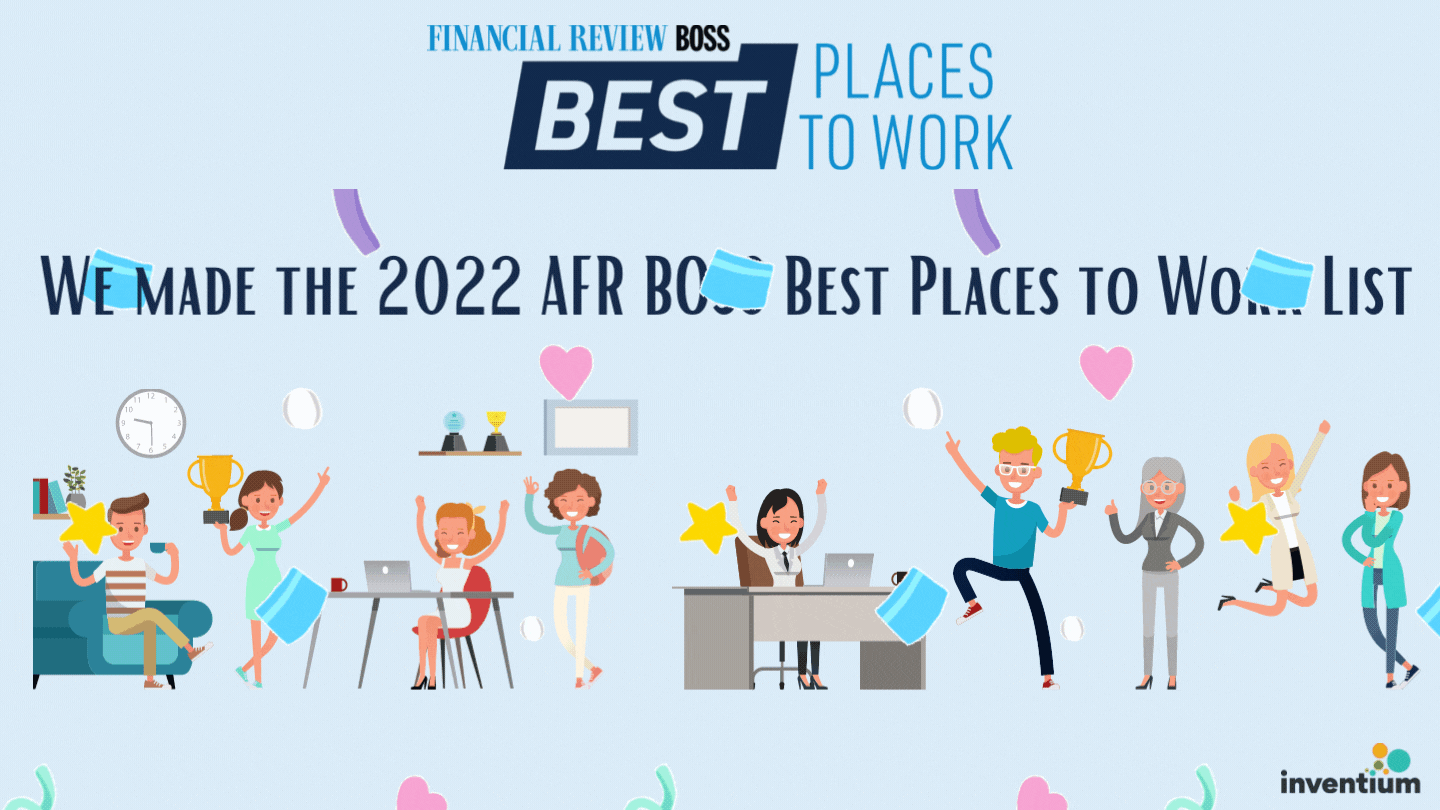 Portable was thrilled to be recognised for our achievements and practices around our Health and Wellbeing practices such as our:
mental health leave day policy
flexible and remote working policy
daily take a break scheduled to encourage staff to step away from their computers
donut social catch-ups 
buddy program for new hires
This award is also in recognition of our recruitment activities that are used to eliminate bias, our salary review process which involves gender and equity analysis, our learning policy which allocates annual budget to personal development and the different ways in which we learn, collaborate and innovate from each other across projects and disciplines. Lastly, one of our values is to "learn through feedback" and we have been recognised for the way this has been integrated into our ways of working from use of daily feedback tools, structured feedback activities and 360 leadership feedback which are then leveraged to form individual and group development opportunities, identify strengths and develop a growth mindset.   
Andrew Apostola, CEO and Co-Founder of Portable says that this recognition helps to validate years of investment into building a culture that can be both supportive and responsive to change.
"The fundamental idea of what a workplace is has shifted so much over the past two years, especially for people businesses such as ours which rely upon intense human interactions between clients, teams and duos," says Andrew.  
"We've experimented in areas once thought of as best practice and I'm proud of the commitment of all of our people to try and make our workplace culture unique to us and ever evolving to the needs of our people." 
Kathryn Foster, Head of People and Culture is delighted about the outcome and says that this isn't the end of our journey, Portable will continue to build upon its great foundations for years to come ensuring a great employee experience for all.
"We actively work to make Portable an amazing place to work, and this award provides external acknowledgement of that effort. We won't stop trying to improve the experience for our people and will use this recognition as motivation to keep doing just that" says Kathryn.
About the AFR BOSS Best Places to Work list
The AFR BOSS Best Places to Work list recognises and ranks the best places to work in Australia and New Zealand, by industry, and is the premier list of its kind. The list is judged and compiled by Inventium – Australia's leading behavioural science consultancy, using a unique research-based methodology. In 2022, the list comprised of ten industry lists, compiled from over 750 nominations.